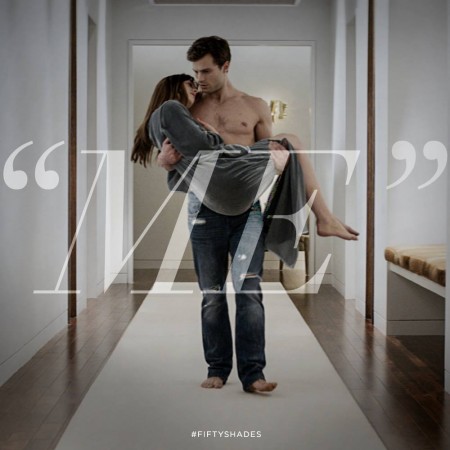 Jamie Dornan, who played the beloved Hunter in ABC's "Once Upon a Time" and the serial killer Paul Spector in "The Fall", recently shot into limelight for playing the titular Christian Grey in "Fifty Shades of Grey". The movie, which is based on the erotic novel written by British author E. L. James, has many instances where the dominant Grey makes overtly sexual commands and sometimes, just statements to his lover Anastasia Steele (Dakota Johnson).
As Dornan celebrates his 34th birthday, here are some of the sexiest, weirdest things he says in "Fifty Shades of Grey." These statements either make you lustful or question your sanity, along with that of those who read/watched "Fifty Shades of Grey":
Every time you move tomorrow, I want you to be reminded that I've been here. Only me. You are mine.
I don't know whether to worship at your feet or spank the living sh*t out of you.
(When Anastasia tries to kick him off) If you struggle, I'll tie your feet too. If you make a noise, Anastasia, I will gag you.
It's taking all my self-control not to f**k you on the hood of this car, just to show you that you're mine, and if I want to buy you a f**king car, I'll buy you a f**king car.
If you were mine, you wouldn't be able to sit down for a week.