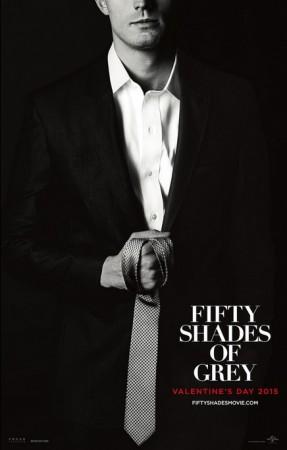 Just days after an R-rating classification, a new extended TV spot of "Fifty Shades of Grey" has now been released and its tickets have also gone on sale.
Focus Features extended the TV promo of the much-hyped film that is based on the erotic novel of the same name by British author E.L. James. Tickets for the movie, which is expected to hit theatres on the Valentine's Day weekend, have already gone on sale and can be booked here.
Opening in theatres on the evening of 12 February, "Fifty Shades of Grey" has already become a global phenomenon. The flick stars Jamie Dornan, who plays the role of 27-year-old billionaire Christian Grey, and Dakota Johnson, who plays the role of a college student named Anastasia Steele.
Apart from the "Shadows in the Sun" and the "Need for Speed" star, Jennifer Ehle of the "Zero Dark Thirty" fame and Rita Ora of the "Southpaw" also star in the movie.
Other cast members include Luke Grimes, Victor Rasuk, Eloise Mumford and Max Martini, Marcia Ga Harden and Callum Keith Rennie.
The extended footage of "Fifty Shades of Grey" has already been shown during the Golden Globes red carpet as well as Golden Globes live broadcast, which premiered on Sunday, 11 January at 9 p.m. ET.
"Fifty Shades of Grey" stars Dornan and Johnson looked stunning when they made their red carpet appearances at the 2015 Golden Globes on Sunday evening. The gown that Johnson donned was strangely in shades of grey and silver. It was a metallic gown, designed by Chanel couture and the item was labelled as number 60 at the design house's Fall 2014 show, US Weekly reports.
Earlier this week, the Motion Picture Association of America gave the film an R-rating for nudity, mature themes, unusual behaviour and its overall tone. Fans had hoped that the movie will be as erotic as its novels. The MPAA had decided to give it a NC-17 rating in case the writers and producers wanted to "100 percent go there," as they claimed in previous interviews. But, looks like they didn't.
Below is the "Fifty Shades of Grey" new extended TV commercial: