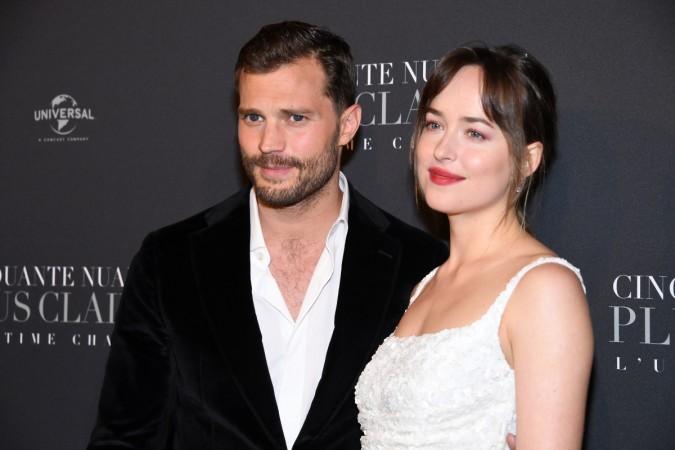 Dakota Johnson shot to a different level of fame after the success of the Fifty Shades series. Although the fame kissed her doorstep, the 28-year-old recently confessed that filming for the BDSM themed movie led her to therapy.
Talking to Elle, Johnson said that Fifty Shades and her mystery-horror film Suspiria "f****d" her up. "No lie, [it] f****d me up so much that I had to go to therapy," she told the magazine.
The actress played the role of Anastasia Steele, a submissive to Christian Grey played by Jamie Dornan. The actress was seen stripping, posing nude and participating in BDSM activities for the movie.
Speaking about working in Suspiria, she told the magazine, "We were in an abandoned hotel on top of a mountain. It had 30 telephone poles on the roof, so there was electricity pulsating through the building, and everyone was shocking each other."
"It was cold as sh-t, and so dry. The only thing that helped was dousing myself with oil every night. Now I can't get enough," she added.
But thankfully Johnson has moved past the experiences and says she's looking forward to the new endeavors and focusing on her production company.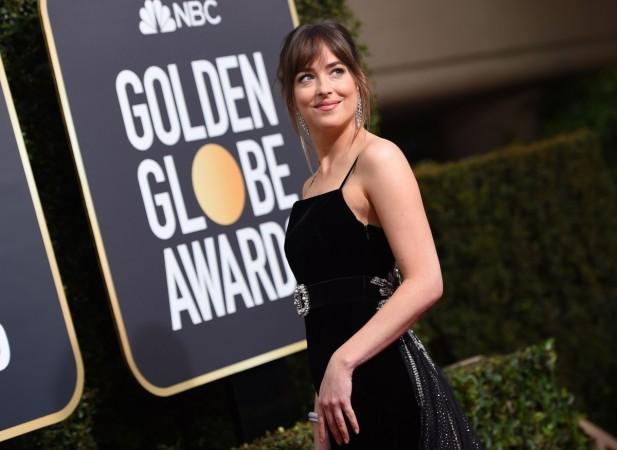 "I've come to terms with the fact that the projects I want to work on don't exist, so I'm going to have to create them for myself. There are many more experiences to have. It's really good to still be learning the thing I love," she says. "I feel incredibly grateful that I'm in a position to do that," she added.
Johnson has been busy of late finishing movies of different genres. The actress recently wrapped up the filming of Bad Times At The El Royale. Set in the 1960s, Bad Times is a drama-thriller about a bunch of characters whose paths intertwine at El Royale hotel.
Apart from Johnson, the movie also stars Jeff Bridges, Jon Hamm, Nick Offerman, Russell Crowe and Chris Hemsworth.