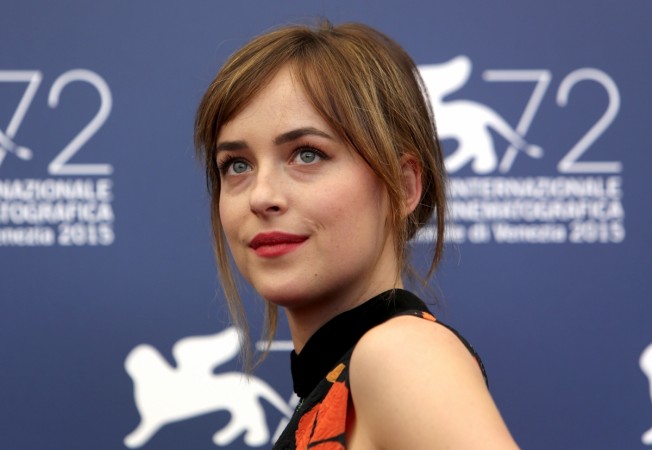 Dakota Johnson and Andrew Garfield are rumoured to be dating each other. The two celebrities, who are working on their upcoming film Under the Silver Lake, reportedly share an intense chemistry and have been talking non-stop.
A recent HNGN report claimed that Johnson and Garfield have gotten along quite well ever since they met on the sets of their upcoming film. Sources said that the Amazing Spiderman star and Johnson have been sharing insider jokes and have been texting each other quite often.
Although Johnson and Garfield haven't confirmed that they are dating, the outlet claimed that one person particularly isn't happy about these rumours.
According to HNGN, Johnson's co-star Jamie Dornan is reportedly not pleased about Johnson's closeness with Emma Stone's ex-boyfriend.
"Dornan is allegedly bothered and jealous with the rumours that there is already an advancing relationship between his leading lady and the 'Amazing Spider-man' actor," the outlet quoted a source as saying.
Dornan, who plays Christian Grey in the Fifty Shades Trilogy, shares a close relationship with his co-star. The British actor earlier said he misses his co-stars now that filming for Fifty Shades Darker has been wrapped up.
Johnson, who was dating singer Matthew Hitt, broke up with him in June 2016. The two dated each other for two years before parting ways.
Johnson's Fifty Shades Darker releases in theatres on February 10, 2017.