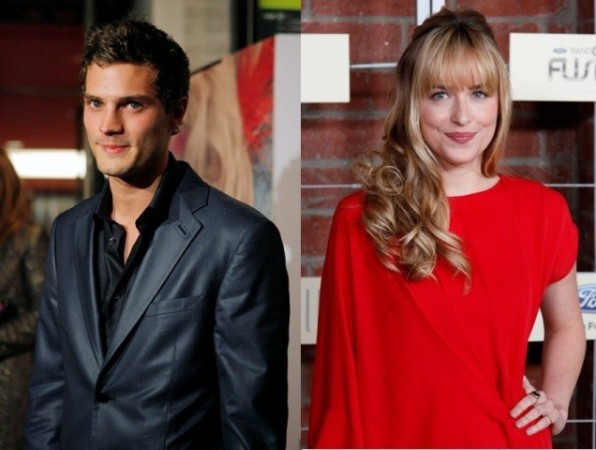 There have been widespread rumours that the Fifty Shades of Grey stars are in a relationship. Now, the latest buzz is that Dakota Johnson and Jamie Dornan are actually going to get secretly married!
But the Irish actor is already married and has two daughters, Dulcie and Phoebe. When Dornan was asked whether he was into sadomasochism like his character Christian Grey, the 34-year-old told news.com.au, "No. I'm not into that. My wife isn't either. It's funny. Obviously there's a huge market for it, a lot of people are into a certain type of sex, but I am just not one of those people,"
"It doesn't interest me at all. So, I don't think those roles have had any influence over our sex life," he added. So it looks like he is definitely still with his wife, Amelia Warner, whom he married in 2013.
And as for Dakota Johnson, well she wants to have a secret wedding like her parents (Melanie Griffith and Don Johnson) and grandparents. She told IANS, "That's not dissimilar to how mum and dad married the first time. Maybe I should continue the tradition and get secretly hitched to a semi-suitable male? If it doesn't work out the first time, I'll just do it again with somebody else."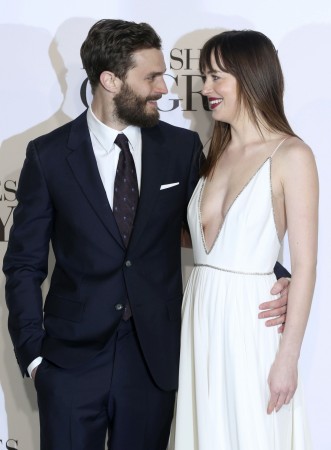 Australianetworknews.com reported that Dornan dumped his reported sweetheart Johnson and got back with his wife. Dornan added to news.co.au, "We can see sheep and lambs outside my front door. I love my life. It's brilliant. I'm surrounded by a household full of girls. It's mad, actually. I wouldn't have it any other way."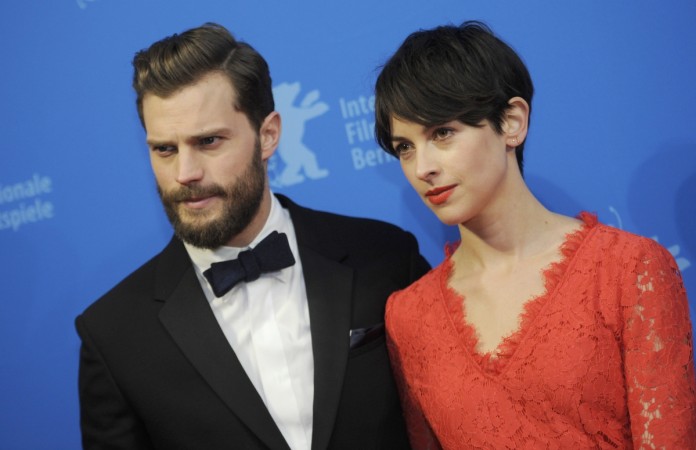 So what's with all the relationship rumours between Dornan and Johnson? One of the reasons for the stories on the romance is the on-screen chemistry shared by Dornan and Johnson.
In an interview to Marie Claire, Dornan opened about up about the speculations about his marriage and rumoured affair. He said he was 'absolutely delighted' to be with his wife and added, "But, saying that, people like to go after your family and shit as well. It's one of the main reasons I left social media. They say horrific things about your loved ones, and so it opens up fast. But yes, the idea of being single makes me instantly sweat."
Now that people have heard it from the horse's mouth, hope the rumours die down soon.