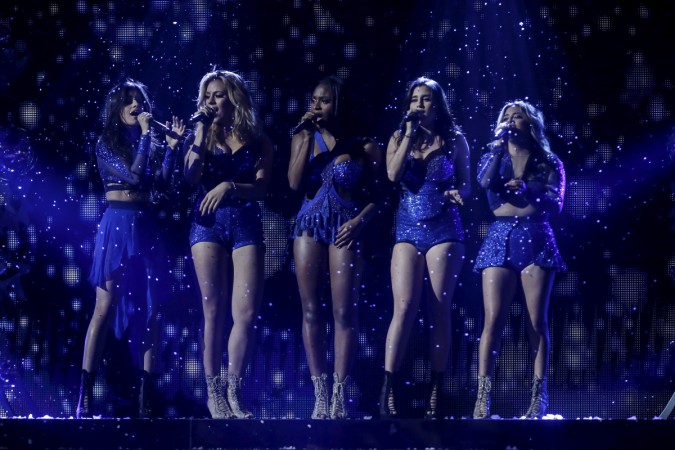 American pop music group Fifth Harmony is gearing up to release May 20, 2016, its sophomore album "7/27." After announcing the album in February and simultaneously releasing the lead single, "Work From Home," the group has now released another single, "The Life."
If "Work From Home" and "The Life" are taken into consideration, it can easily be said the group — Ally Brooke, Normani Kordei, Lauren Jauregui, Camila Cabello and Dinah Jane — is expanding on the sound that it established with "Reflection," its breakthrough debut record. In an interview with Los Angeles Times earlier this year, Brooke described "7/27" as "edgy, colourful, powerful, a party — that's two words — and elevated." The album name takes after the date when the group was formed.
The two released singles from the album show Fifth Harmony has matured in the last year and solidified its craft as musicians. While "Work From Home" is a downright pop and RnB hybrid, "The Life" is more of a foot-tapping, letting-your-hair-down kind of track. With hints of EDM influences, it is as dancey as a pop song can get. In fact, if the songs are heard one after the other, they balance each other out and give a brief insight into what "7/27" is going to be.
Fifth Harmony was formed in 2012 at music reality show "The X-Factor USA." Since then, the group has released an EP, "Better Together," and "Reflection," an album included in the best albums of 2015 lists of many publications.