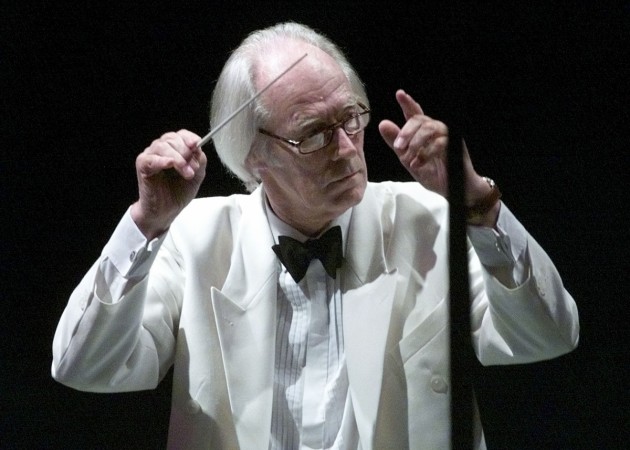 It is a sad day for music lovers across the world. Legendary English music producer Sir George Martin passed away Wednesday, March 9. Martin was 90 years old and the cause of his death has not been revealed yet.
The news was broken by former Beatles drummer Ringo Starr on Twitter, where he expressed his deep love for the producer.
Often termed as the fifth Beatle, Martin was the first person to sign the band to a record label in 1962. He was the then-head of the British branch of Parlophone Records. Not only did he remain a constant support for the Beatles throughout their career, but he also had a major influence in developing the sound of The Beatles as we know it today. He helped in the arrangement of songs such as "Yesterday" and "In My Life."
In a way, Martin was to The Beatles what Alan Parson was to Pink Floyd. He was responsible for the production of legendary Beatles' albums like "Please Please Me," "Rubber Soul," and "A Hard Day's Night." Apart from The Beatles, Martin has also worked with the likes Jeff Buckley, Jeff Beck, UFO, Cheap Trick and Celine Dion. He has won six Grammys, four of which came for his work with the Beatles.