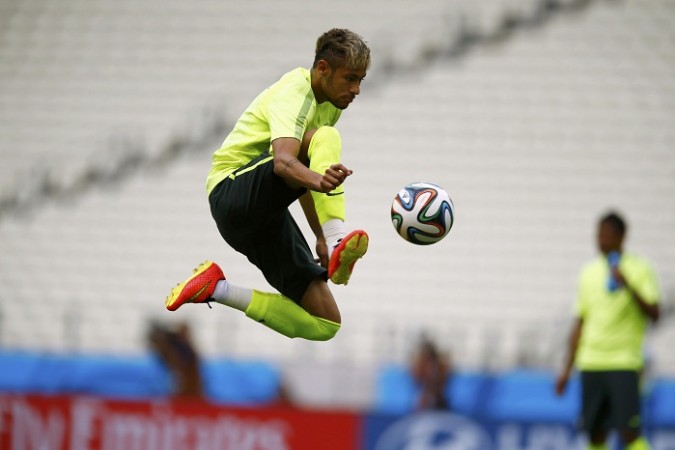 Brazil headline the FIFA World Cup 2014 action on Tuesday, with the hosts looking to make it two wins out of two when they take on Mexico in their Group A encounter.
Starting proceedings off on Tuesday, however, are the exciting Belgium side, who play their first match of the tournament against Algeria in Group H.
Much is expected of Belgium in this tournament, with the side filled with stars, who on their own can set the World Cup alight with their skills.
Algeria are not expected to pose too much of a threat to the Belgians, but then there have been plenty of upsets in this World Cup already and Belgium will do well to go into the game with caution.
After the Belgium match, which is to be held at the Estadio Mineirao in Belo Horizonte, Brazil take centre-stage with their big game against Mexico.
Brazil were a little fortunate to come away with a 3-1 victory over Croatia in their opening fixture on Thursday, with a penalty, which could have easily been not given, sending the hosts on their way to a much-needed three points.
Croatia gave Brazil a real run for their money in that game, and Mexico will take heart from that performance from the Europeans. Mexico are coming off a 1-0 victory over Cameroon, and the Latin Americans will be confident of putting up a good show against Brazil.
Luiz Felipe Scolari's men will obviously start the game as the favourites, but they will need to improve on their performance against Croatia and be at their best to take away all three points from Fortaleza.
The final match of the day is between Russia and South Korea, with both teams looking to kick their campaign off with a win. Russia are favoured to pose the biggest challenge to Belgium in Group H, and Fabio Capello's men will want to begin their quest of qualifying for at least the last 16 in the perfect fashion.
South Korea have not been in great form recently, but the Asian side will look to gain confidence and belief that they can make it past the group stages with a positive result against Russia.
Here is the full FIFA World Cup Schedule for Tuesday
Belgium vs Algeria at the Estadio Mineirao in Belo Horizonte (1 pm local time, 9.30 pm IST, 5 pm BST, 12 pm ET).
Brazil vs Mexico at the Estadio Castelao in Fortaleza (4 pm local time, 12.30 am IST, 8 pm BST, 3 pm ET).
Russia vs South Korea at the Arena Pantenal in Cuitaba (6 pm local time, 3.30 am IST, 11 pm BST, 6 pm ET).