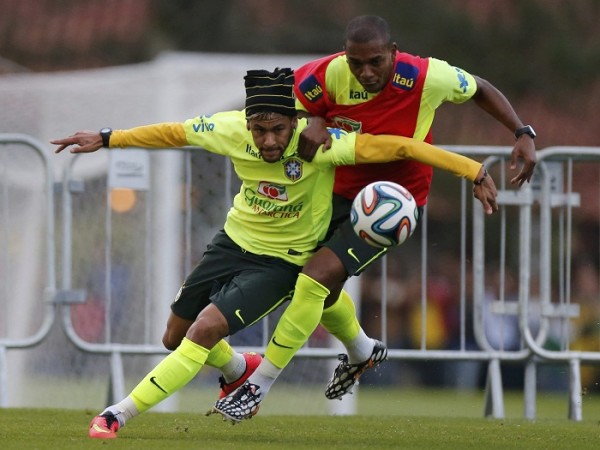 Several players including Brazil's Neymar and Uruguay's Luis Suarez have defied the ban imposed by FIFA on using 'Beats by Dre' headphones during practice sessions.
Beats is popular among some of the leading players in the 2014 World Cup. Neymar was seen with the headphones before a training session, while Suarez was wearing them during a practice break. England's Wayne Rooney and Italy's Mario Balotelli are also Beats users.
FIFA had banned the use of Beats headphones because it has a licensing agreement with Sony, who is also an official sponsor of the tournament. The football governing body had urged the players not to use Beats headphones in the stadiums or during official events.
However, it seems the players have decided to stick with their favorite brand, despite Sony sending every player their own headpieces. The football governing body has achieved little success in restricting players from wearing the bulky headphones produced by rapper Dr Dre.
FIFA's decision might seem a bit harsh but the players in the World Cup are prohibited from wearing gears from personal sponsors.
This is not the first time that Beats has caused tension in the sporting world. During the 2012 London Olympics, they sent thousands of headphones to elite athletes, which made the International Olympic Council (IOC) ban the unofficial headphones.
Apple had acquired Beats for $3 billion last month and stated that these headphones have become a primary choice in the sports world and the music industry.
The company also released a video, titled 'The Game Before the Game', featuring players such as Mario Gotze, Robin van Persie, Javier Hernandez, Neymar and Suarez, which was an instant hit.
According to marketing experts, the brand value of the US-based company is likely to increase as the stars have decided to stick with their favorite brand, despite Sony and FIFA's best efforts.
"When fans see World Cup athletes wearing Beats in their downtime, by choice, it has as much impact as seeing them lace their Adidas boots or sip a sponsored beverage," said strategist Ellen Petry Leanse. "Maybe more, actually - Beats isn't a sponsor, so the message is more authentic and credible."