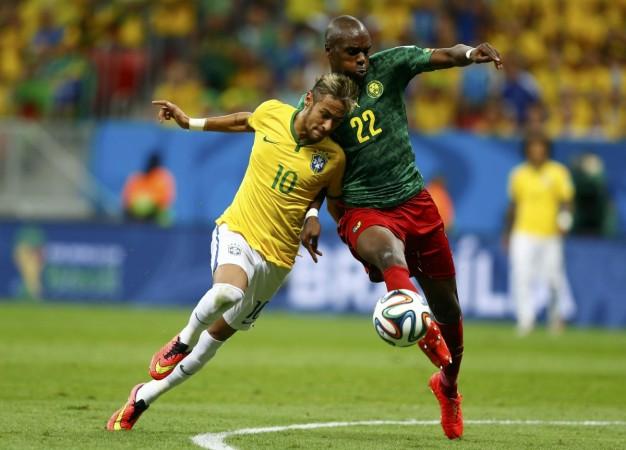 In what could come as a huge setback for several websites in the Indian sub-continent, the Delhi High Court on Monday banned about 400 sites from live streaming the ongoing 2014 FIFA World Cup matches.
The court issued an injunction against the websites after Multi Screen Media (MSM), which has the television and online broadcasting rights of the world's biggest sporting event, complained of several portals infringing the online rights of the official broadcaster.
Several websites, mostly based in overseas, have been live streaming FIFA World Cup 2014 matches since the tournament kicked off. But they have been prohibited from doing so from now on as the court has asked the Department of Information Technology and Telecom to direct all internet service providers to block the listed sites which have been accused of infringement.
The court order includes live streaming, delayed streaming and the release of videos which can be downloaded. Defendants have been issued summons and the hearing may take place in July.
MSM, which owns Sony Six, has the exclusive rights to telecast and live stream FIFA World Cup matches in the sub-contiment but several websites are said to be interfering in its network.
The television channel claimed that its viewership increased manifold since the World Cup started 10 days ago, with 14.8 million viewers tuning in to watch the game despite most matches being played after midnight in India. It went on to say that it has retained its status as India's number one sports channel for nine consecutive weeks.
Meanwhile, FIFA has revealed that World Cup 2014 has broken viewership records in several countries. For instance, 34.1 million Japanese viewers were recorded during the country's match against Ivory Coast, and 42.9 million Brazilian viewers during the opening match between the hosts and Croatia.
ESPN recorded 11.1 million American viewers during USA's match against Ghana. England and Italy recorded the highest TV viewership in their respective countries this year, during their opening match, with BBC recording 14.2 million English viewers and RAI1 recording 12.8 million Italian viewers. It is also reported that 26.4 million Germans watched the country beat Portugal 4-0 on ARD channel.
Viewership, both television and online, will increase as the tournament progresses, with some countries giving all they have to qualify to the Round of 16. Quarterfinal matches will begin on 28 June, the semifinals matches on 9 July and the final on 14 July.