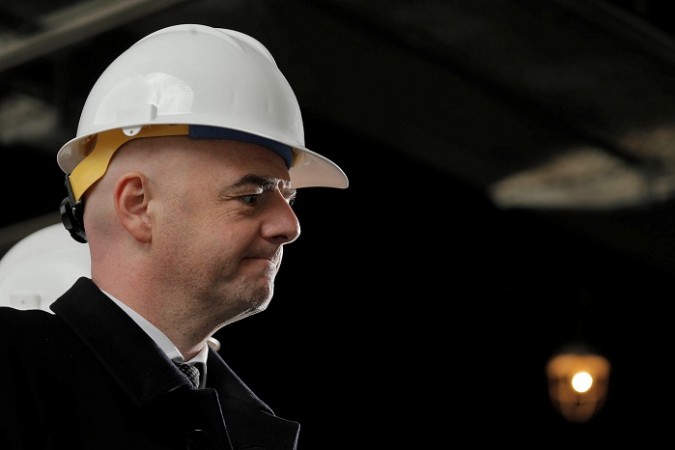 FIFA President Gianni Infantino announced an oversight body for workers' welfare in Qatar, where the World Cup is scheduled to be held in 2022. Infantino made the decision after he concluded his two-day Qatar visit.
The president of the global football governing body was impressed with the kind of support that the Fédération Internationale de Football Association received from the locals and the authorities in Qatar.
"Over the last few weeks I have been following very closely the discussions on FIFA and human rights, particularly around the 2022 FIFA World Cup in Qatar," Infantino was quoted as saying by the official website of the FIFA.
"I have seen the measures taken by the Supreme Committee and I am confident that we are on the right track. An encouraging example is the Supreme Committee's response to issues that have occurred, such as the ones raised by Amnesty International in its latest report, which were already tackled by the Supreme Committee prior to the release of the report. This shows that the mechanisms in place are working related to FIFA World Cup construction although challenges remain."
Those who have been working so hard to make this tournament a success in Qatar should be provided with all the amenities and sustainable fair conditions, the FIFA president believes.
FIFA stated in a press release that this new body will look into different aspects and validate the findings of the auditing system. It will also take a note of the processes and the development around this topic.
Labour issues are a tough challenge in case of such events and the president said that he is responsible for it and promised to play his part to help overcoming these issues.