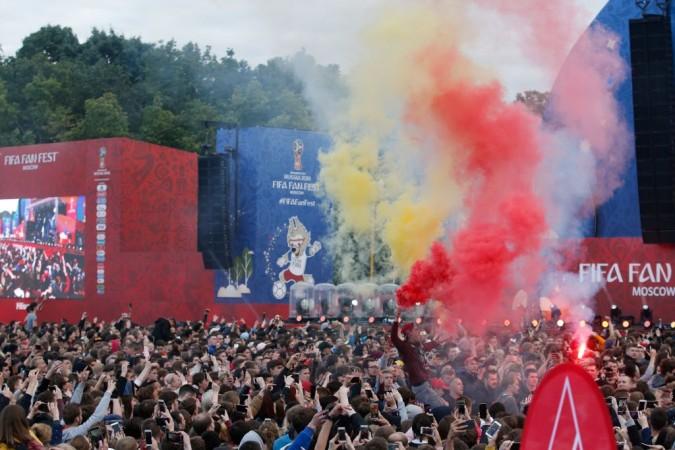 A football fan in Assam has taken a bank loan of Rs 15 lakh to construct a 1,800 square feet auditorium in his front yard to screen Fifa World Cup 2018 matches.
Putul Borah, a resident of Diphu town in Assam's Karbi Anglong, said that he took this decision so that he can provide this facility to fellow football fans of his small town.
The auditorium can accommodate 500 people and was inaugurated by veteran footballer Gilbertson Sangma last Thursday, which was also the date when the opening match between Russia and Saudi Arabia.
"This time I have made seating arrangements inside and outside the hall so that 500 people can enjoy watching the tournament," said Borah, as reported by Telegraph.
According to reports, the 53-year-old die-hard football fan and a local businessman had approached a bank for the loan.
"I took a bank loan of Rs 15 lakh for construction of the 'symbolic stadium'. A 56-inch LCD monitor has been installed where all football fans can witness the highs and lows of the World Cup together," he added.
He also said that this was his dream and hopes to recreate the ambience of a jam-packed stadium.
The auditorium has been named 'German Stadium' as Borah is a fan of Germany. The stadium is also decorated with all the 32 flags of teams participating this year.
Borah has also been regularly screening World Cup matches since the 1990s. He has also hosted up to 200 people in the past.
Check out the pictures here:
Germany fan from Assam takes loan, builds auditorium. Putul Borah, a 57-year-old from Diphu town in Assam, who has built an auditorium with a bank loan of 13 lakh to screen matches for football enthusiasts. The die-hard fan of Germany has named the auditorium, The German Stadium. pic.twitter.com/dpELaF38Xn

— Nandan Pratim Sharma Bordoloi ?? (@NANDANPRATIM) June 15, 2018