Knowing the enormity of the task in hand, Iran football team were the first to reach Russia for the finals of FIFA World Cup 2018, starting June 14.
Drawn in Group B alongside former champions Spain, European champions Portugal and Morocco, the 37th-ranked side are facing an uphill task as they aim to progress past the group stages in what will be their fifth appearance at the quadrennial global spectacle.
Days ahead of their World Cup opener against Morocco, Carlos Queiroz's men have been dealt a huge blow as US sportswear giant Nike had announced they would be providing shoes to the Iranian players in Russia in line with the latest sanctions imposed on the Middle East nation by Donald Trump's government.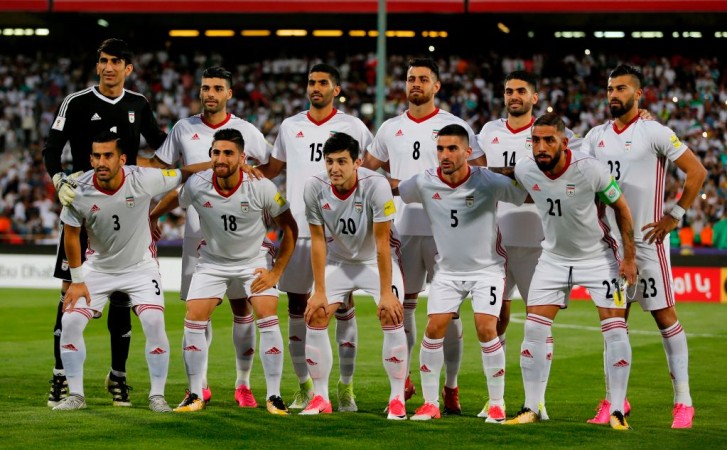 The US imposed sanctions on several individuals and companies in Iran, targeting the Quds Force, Iran's Revolutionary Guard Corps for allegedly funding and training Iranian terror proxies.
The sanctions are being seen as the latest efforts from the US to economically strangulate Iran, aimed at curbing the country's efforts to develop nuclear weapons. The move came days after Trump announced the US was pulling out of the multinational Iran nuclear deal, which was signed in 2015.
US individuals and entities are barred from doing business with their Iranian counterparts following the move. The sanctions are set to kick in only six months after the announcement but even European companies have started winding down businesses in Iran.
However, Nike's decision to leave the Iranian football team in the lurch has come as a big shock to the football fraternity.
Iran coach slams Nike
Coach Queiroz has hit out at Nike, saying Iranian internationals will find it extremely difficult to get used to a new brand of equipment in the 11th hour.
Players get used to their sports equipment, and it's not right to change them a week before such important matches. We call on FIFA to come to our help in this issue," the 65-year-old Portuguese tactician was quoted as saying by IANS.
Nike is facing backlash on Twitter as football fans are sympathising with the Iranian football team and urging the sportswear giant to keep politics out of the sport.