With FIFA World Cup 2014 underway, the focus of football fans all over the world is not only going to be on their favourite footballer, but on their wives and girlfriends, popularly known as WAGS, as well.
Many of these WAGS have already made a beeline to Brazil to attend the the World Cup and cheer on their partners.
Here is our list of top five hottest couples in football.
Cristiano Ronaldo and Irina Shayk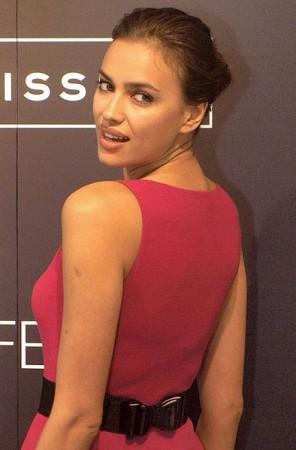 Early this year, FreeBetNegotiator.com conducted a survey to find out the hottest couples in football, and Cristiano Ronaldo and his partner Irina Shayk topped their list.
Interestingly, most of the respondents stated that they found the bodies of Ronaldo and Shayk more attractive than their faces.
The Real Madrid player has been dating Shayk, a model, for four years, and a few days back the couple even sparked rumors of being engaged after a Media Mass report claimed that the couple was seen visiting jewelry stores.
However, the story was soon proved to be false.
Ronaldo and Shayk recently grabbed headlines when they were featured on the cover of Vogue Spain as the risqué photo had a naked Ronaldo standing behind his girlfriend.
Gerard Pique and Shakira
Shakira, a global music sensation, has been with Spain's Gerard Pique for almost four years. They met when the footballer was featured in the music video for "Waka Waka (This Time for Africa)." They have a 16-month-old son named Milan.
When they first started dating, Pique reportedly told Shakira that they would have a baby before the next world cup, which kicked off in Brazil on Thursday.
''It is really cool and it's kind of like the way everything started almost four years ago when he was about to play in his first World Cup and I was there singing, he told me, 'I'm going to win this World Cup so I can see you at the finals,' and he did, he won," Shakira told E! News.
''We started dating and he said to me, 'The next World Cup we're going to go together with our baby boy,' and we're doing it. So everything he promises, he keeps.''
Iker Casillas and Sara Carbonero
Sara Carbonero, a journalist by profession, was once touted as "The Sexiest Reporter in the World" by FHM USA. During the 2010 FIFA World Cup, it was alleged that she distracted her boyfriend Iker Casillas during a match between Spain and Switzerland that resulted in an unexpected Swiss victory.
The couple also grabbed headlines when Casillas kissed Carbonero during a live interview following Spain's 1-0 World Cup final victory over the Netherlands.
The Real Madrid goalkeeper and the journalist welcomed their first child, Martin Casillas Carbonero, early this year.
Wesley Sneijder and Yolanthe Sneijder-Cabau
Yolanthe Sneijder-Cabau, an entrepreneur and the co-founder and ambassador of Stop Kindermisbruik, a foundation that fights against child sex abuse in developing countries, started dating Wesley Sneijder of the Netherlands in 2009. They married one year later, following which she was featured in the third season of the "Voetbalvrouwen," which is similar to the British series Footballers' Wives
Yolanthe was voted the "Sexiest Dutch Woman" by the Dutch FHM in 2006, 2007 and 2009.
Lionel Messi and Antonella Roccuzzo
Argentina's Lionel Messi and his fiancée, Antonella Roccuzzo, met when they were just five years old, but fell in love only in 2008. She is Messi's best friend's cousin and they welcomed their first child, Thiago, in 2012. The two have been engaged for three years, and fans of the footballer are hoping that he would tie the knot after the World Cup.