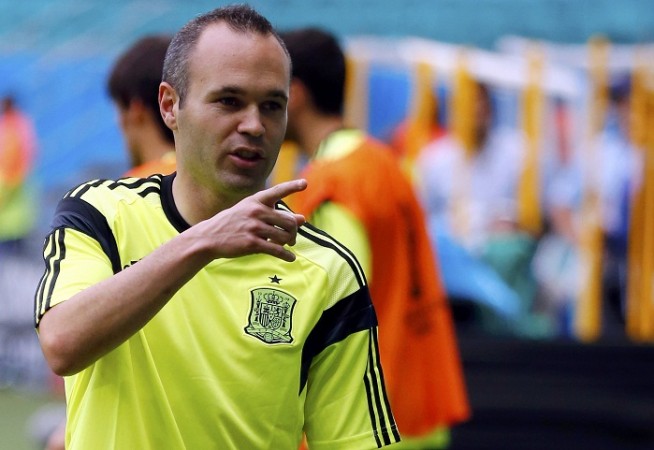 Defending champions Spain have a fight on their hands reckons midfielder Andres Iniesta in their must-win encounter against Chile in Rio de Janeiro on Wednesday.
Spain are last in the group after their 5-1 hammering by the Netherlands in their opening fixture. A loss against Chile will end their chances of qualifying for the next round.
"Chile are a difficult team because we'll have to defend and we'll have to fight one against one," said Iniesta. "We just hope those who play tomorrow will be able to escape from their markers so we can find a way to win. We must be able to make the right passes, and look for those in space, so we can score goals."
The Barcelona midfielder said the players are treating the match against Chile as a final as there is no scope of being complacent. He added that they are confident and capable of putting their World Cup campaign on track.
"Sometimes we'll have to be faster, other times we'll have to control the ball, but we'll just play it as a final, because only in that way will we be able to win against Chile," he added. "Our only goal right now is winning so we can go to the next phase. But we trust ourselves and we're well equipped for that."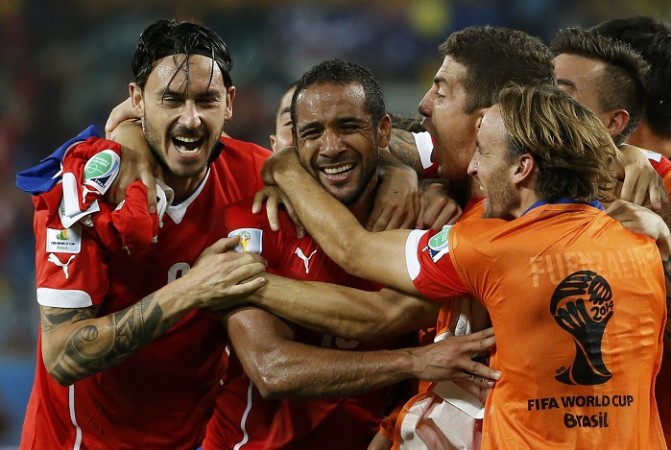 Chile, after beating Australia 2-1 in their opening match, is not writing off the team that is battling to stay in the competition. Chile's coach Jorge Sampaoli said they had a plan in place for the second game.
"We had already developed a system before the World Cup and we already knew before the World Cup how we'd play against Spain," said Sampaoli. "Obviously after watching Spain against Holland, we've considered minor changes, but Spain didn't deserve such a defeat. They were much better in the first half, but many things went against them that made them lose the way they lost."
"There's nothing I can tell you right now, but we'll try to use a system that allows us to hurt a team that needs to win to stay in the championship," he added. "Don't forget they lost against Switzerland in their opening game at the last World Cup, but still became champions."
The South Americans, who played possession-based, aggressive football against the Socceroos, are expected to add Francisco Silva against Spain and switch to three men defence. Sampaoli will take a call on Arturo Vidal before the match.