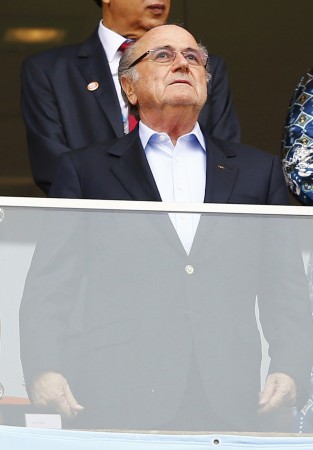 Humberto Grondona, the son of Julio Grondona, a senior vice-president of football's governing body FIFA, is mixed up in a ticket scandal at the World Cup.
Grondona junior, a technical adviser of FIFA has admitted to participating in the sale of match tickets to a friend, there were two tickets to the final amongst the ones sold reported The Daily Mail. Grondona junior's actions contravene FIFA's regulations.
These tickets are among ones confiscated by the Brazilian police who are conducting an investigation concerning ticket touts with eleven people taken into police custody.
Humberto Grondona's name was on a ticket with pictures of the ticket distributed. This has been embarrassing for FIFA, more so as Grondona holds the position of technical adviser to world football's governing body.
"I bought all of them for more than 9,000 dollars, I have a friend that is someone very well known in Argentina who wanted to come and I sold to him some of these tickets. He on his part gave the tickets to another friend, what they then did with the tickets I have no idea," said Humberto Grondona to Argentinian TV station TYC.
Grondona refused to reveal who the friend was when he was queried about the identity of the individual. "I cannot tell you. But do you think I would dirty my hands for 220 dollars (£128)? The truth is that I have no idea where these tickets went to," remarked Humberto Grondona.
FIFA had sent an email to every employee and all those on the World Cup delegation list prior to the tournament warning them against participating in the sale of tickets. These tickets contain an electronic chip through which the purchaser can be identified.
Delia Fischer who is FIFA's head of media, did not comment on the police investigation. If anyone had contravened regulations disciplinary action would be initiated against them she said.
"We cannot comment on ongoing investigations but anyone who has violated the regulations will be sanctioned. I cannot go into specific cases but we need to see the source of the original tickets and how the tickets ended up somewhere," said Fischer.
Fabio Barucke, the police investigator under whom the Rio investigation is being carried out, said that access to FIFA offices, stadiums and match was gained by way of a FIFA official.