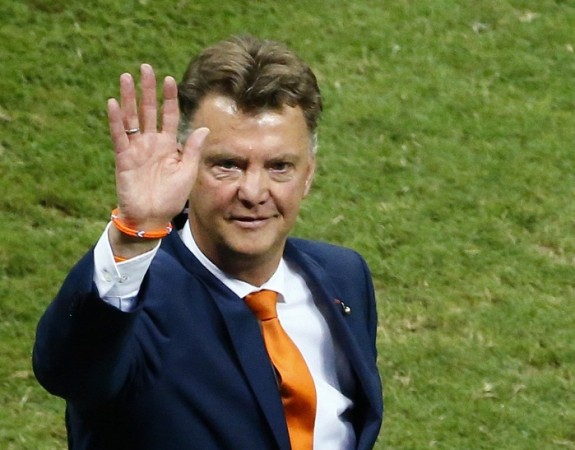 After going down on penalties in the World Cup semifinal against Argentina, Netherlands' coach Louis van Gaal revealed that two Dutch players refused to take the first spot-kick.
In the absence of skipper Robin van Persie, who was taken off for Klaas-Jan Huntelaar in extra time, defender Ron Vlaar stepped up to take the first penalty but Argentine goalkeeper Sergio Romero saved his kick.
"I asked two players to take the first ball before ending up with Vlaar," van Gaal said. "I thought he was the best player on the pitch so should have confidence."
Romero stopped a low effort from Vlaar and then went on to deny Wesley Sneijder also as the Dutch missed two kicks. In the quarterfinal shootout against Costa Rica, Netherlands had converted all their penalties, after van Persie took the first kick.
Van Gaal said his side was on equal footing with the South Americans in regulation time and extra time but insisted it was disappointing to lose on penalties.
"It just goes to show it is not easy scoring in a shootout," said van Gaal. "It's the most terrible scenario, to lose on penalties. At the very least we were equal with them, if not the better team. It's a big disappointment."
"Winning on penalties in your previous match should give you confidence. We took those penalties in an incredible way against Costa Rica."
Argentina stopper Romero had spent two years under van Gaal during his time at Dutch side AZ Alkmaar, before the Dutchman took charge of Bayern Munich. The current AS Monaco player went to his former manager to thank him, following the match.
"I went to the dressing room to thank him," Romero said. "He is someone who helped me a lot when I arrived in the Netherlands, in a completely different country, with different customs. At the beginning I didn't speak a word, and he spoke Spanish and he helped me a lot."