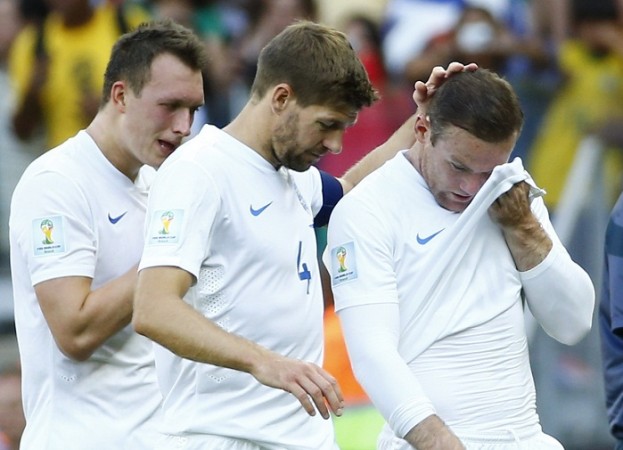 England boss Roy Hodgson is taking away positives from England's early exit from the FIFA World Cup and predicted that the Three Lions have a bright future with the young players.
The former champions were knocked out of the tournament after losing their first two games against Italy and Uruguay. They, however, managed to hold Costa Rica to a goalless draw in their last fixture to give something to their fans to cheer about .
Hodgson made nine changes in his team for the final group fixture from the team that played against Uruguay in a 2-1 losing cause. Six players - including Ross Barkley, Luke Shaw and Jack Wilshire - aged 24 or less started for the 1966 champions against La Sele.
"I take positives - this was a banana skin. To get that display was great since for many it was new," Hodgson told BBC. "I am pleased at least to have given the fans something to cheer about in terms of our performance."
"This is a very different team to the one at Euro 2012," he added. "We play different football. We pass the ball much more. We ask a lot more in terms of receiving the ball, turning with the ball."
"And in the final third we try things and take risks. The type of players we are choosing - Ross Barkley, Raheem Sterling, Adam Lallana and Daniel Sturridge - it's clear that's our aim and hope."
Meanwhile, Frank Lampard said it was the end of a disappointing campaign for England, but insisted that young players will benefit from the experience. Former Chelsea midfielder added that they failed to capitalise on the opportunity they had in the first two matches.
"It was the end of a disappointing tournament, obviously," Lampard said. "We should have won the game as we had the chances. We played some nice stuff, in bits. It was a difficult game for us to approach and I thought we did as well as we could but it was a shame not to get the win to take home."
"It was not hard to motivate ourselves it was hard to know we were going to get knocked out regardless, so that was the motivation, to do something positive."
England boss Hodgson had said that he is hoping that Lampard and fellow midfielder Steven Gerrard will make themselves available for selection for future matches. But the 36-year-old said he will take a call on his international career after returning home.