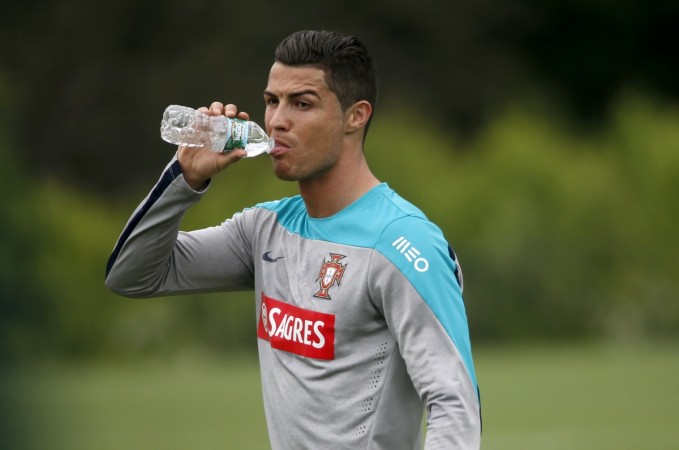 Real Madrid star Cristiano Ronaldo may miss Portugal's first World Cup match against Germany after head coach Paulo Bento refused to comment on the 29-year-old's return date.
The former Manchester United forward, who has been out of action since sustaining tendinitis in the region around his left kneecap as well as a thigh injury in the same leg, will definitely miss Portugal's friendly clash against Mexico in the United States later on Friday as he has not been training with the rest of his international teammates.
And Bento has put Ronaldo's participation in Portugal's opening World Cup fixture against Germany in further doubt by refusing to talk about the Real Madrid man's return date.
"The situation is evolving and our expectations are evolving constantly. When he's ready to play is a decision that will be made just like any other player, regardless of who it is. I'm not at liberty to discuss at full length the situation. As soon as he is ready to train, we will make that announcement," Bento told reporters at Foxborough stadium.
Ronaldo's absence against Germany, who are one of the favourites to win the World Cup, will certainly be a big blow for Portugal as the Ballon D'or winner had been in excellent form last season, scoring 31 and 17 goals for Real Madrid in the La Liga and Champions League respectively.
However, Bento is confident Portugal will do well against Germany even if Ronaldo, who has netted 49 goals from 110 matches for his country, is ruled of for the match.
"We have to prepare for Germany regardless. The decision of if he will play and when is up to me, the player and the doctors. Ronaldo is not the only good player we have," he added.
Apart from Ronaldo, Portugal are also sweating on the injury of Real Madrid defender Pepe and Fenerbahce midfielder Raul Meireles.
While Pepe is suffering from an injury in the left leg, Meireles is recovering from a right thigh problem. And Bento, despite admitting that the injuries will affect them, says that Portugal need to focus on doing well in the World Cup with the players who are fit.
"Ronaldo is not the only one who is injured. We have other players with physical problems and my expectations and opinion have not changed in relation to last week," Bento was quoted as saying by Reuters. "Every absence limits our work.
"We want to have everyone available but it hasn't been possible and we have to find solutions to try and get around these difficulties and look to the strengths of the players who are available."