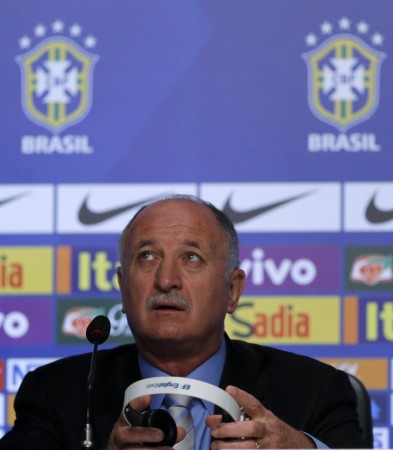 Brazil head coach Luiz Felipe Scolari admitted his side were very lucky to edge Chile on penalties and reach the quarterfinals of the 2014 World Cup.
Both sides were unable to find the winner after David Luiz's early strike was cancelled out by Alexis Sanchez at the half hour mark.
Chile were very unlucky as Mauricio Pinilla's effort in the dying moments of extra time was denied by the post. Finally the game went to penalties and the Brazilians emerged victorious.
Scolari, who won the World Cup with Brazil in 2002, felt Brazil almost "paid the price" for not converting their chances.
"If you don't exploit the few opportunities you get, you can go out. We almost paid the price in the 118th minute when the ball hit the bar," Fifa's official website quoted Scolari as saying. "We had three or four chances to score a (second) goal and didn't do it. We had even possession and more shots on goal, but when you don't score you always run more of a risk."
The former Portugal boss, who claims that the "experienced players feel pressure," hopes that Brazil will be better in the quarterfinals.
"This is a new team and even the most experienced players feel pressure. If you say you don't, you are lying. Willian took a penalty and missed it but he will gain experience from it. Now let's see if we can make less mistakes in the next matches, because if we make errors we will give away chances and might not be so lucky," he added.
Finally the 65-year-old boss praised Chile for their efforts against Brazil.
"Chile were brilliant. They are a well-organised team and it was a very balanced game," he added.
Meanwhile Brazil goalkeeper Julio Cesar, who made some important saves in the match as well as the penalty shootout, said he is relieved to see his team beat Chile and progress to the final eight of the competition.
"The Brazilian people needed this, and so did the players. We knew how difficult it would be. I hope that our coming matches don't go to penalties, because otherwise our families will end up having heart problems," said Cesar.
Cesar, who had been blamed for Brazil's 1-2 loss against Holland in the 2010 World Cup quarterfinals, also insisted he has put everything behind him as he looks to help his team get glory in the competition this year.
"I prepared well physically and psychologically for this. It was difficult to come out of the 2010 World Cup labelled as a villain but I have always had the support of the players and supporters," he added.