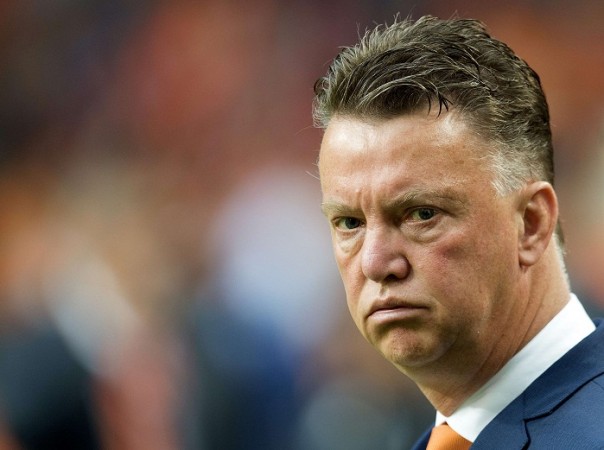 Netherlands head coach Louis van Gaal says the first drinks break of the 2014 World Cup allowed him to chance tactics, which eventually helped his side grab a dramatic 2-1 win over Mexico.
The scorching conditions in Fortaleza forced the match officials to grant a three-minute "cooling break" in each half so that players could rehydrate themselves during the match.
Mexico looked like they were going to progress to the last eight of the tournament after the Dutch were unable to find a reply to Giovani dos Santos 48th minute strike for most of the game.
However, an 88th minute equaliser from Wesley Sneijder coupled with an injury-time penalty from Klaas-Jan Huntelaar saw the Dutch side end Mexico's 2014 World Cup campaign.
And van Gaal insists his decision to switch formations during the drinks break made all the difference.
"I first changed to a 4-3-3 and then we created a lot of opportunities with a shot on the post and a fantastic save. Then I moved to plan B and yes, I did that in the cooling break, that is a clever way of benefiting from these breaks," said van Gaal.
The Manchester United boss also praised his players for adapting to the new tactics so well.
"It's a big compliment that my players picked up on it immediately. We have a modest group of players but they have outstanding team spirit and this is ultimately what led to the victory. They had faith and believed till the very end," he added.
Despite admitting the conditions in Fortaleza was very harsh, van Gaal claims his players were "fresher and fitter than the Mexicans."
"The humidity was not in our favour. We were fresher and fitter than the Mexicans. Not only did my players have belief that they could perform today, they also were fit for this match."
Meanwhile, Van Gaal threw some light into the situation of Nigel de Jong, who was forced off the pitch with an injury within the first ten minutes of the game.
"It's a groin injury. He is one of the most important elements in the team, so that was a big setback for us," he added.