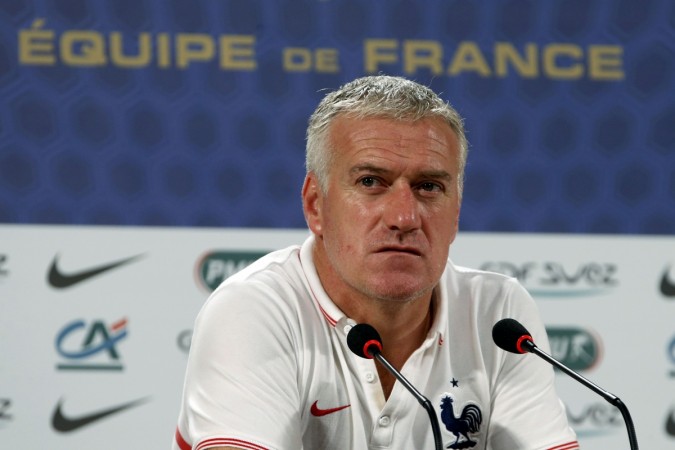 France head coach Didier Deschamps insists that his side need to work hard for a positive result against Nigeria in the round of sixteen of the 2014 World Cup.
Despite their goalless stalemate against ten-man Ecuador on Wednesday, the Les Bleus still managed to top Group E and book a place in the last sixteen, owing to their wins against Honduras and Switzerland in the first two games.
Now as France face Nigeria, who also qualified despite a defeat in their final fixture against Argentina, in the final sixteen, Deschamps feels that they need to up their game in order to beat the African side.
"Now we have five days to prepare for our game against Nigeria. Nigeria are a strong fast team who have great qualities and it is going to be a really difficult match and we will have to fight," said Deschamps.
Reflecting on the match against Ecuador, the 45-year-old, was disappointed that his side failed to convert their chances.
"They had a team with 10 players in front of us defending well. We had an enormous number of chances and we are disappointed we were not as effective as in our previous matches."
However, the French boss claims that he is satisfied with the result as France managed to top their group and qualify for the knockout phases.
"It would need a lot more than that to spoil our satisfaction and our joy. We came here to seal our qualification and finish first, and we did it. I'm satisfied. We have finished first in Group E, we are qualified for the knockout round and all is well," he added.
Deschamps also defended his team selection (where he made six chances to his side against Ecuador) by saying that all his players need to get some play time.
"My team selection was not by chance and it's important that all players get into the rhythm," he added.
"I could put out the same team every time, but then it would be pointless having the other players here. I have confidence in all 23 players and we needed to find the right balance between preserving some who have played a lot of games and making sure that others who we may require later on are in good condition."
Finally Deschamps insisted that each and every match in the World Cup is difficult.
"We didn't see ourselves as kings of the world after our victory against Switzerland. Every match is difficult. The World Cup is the highest level."