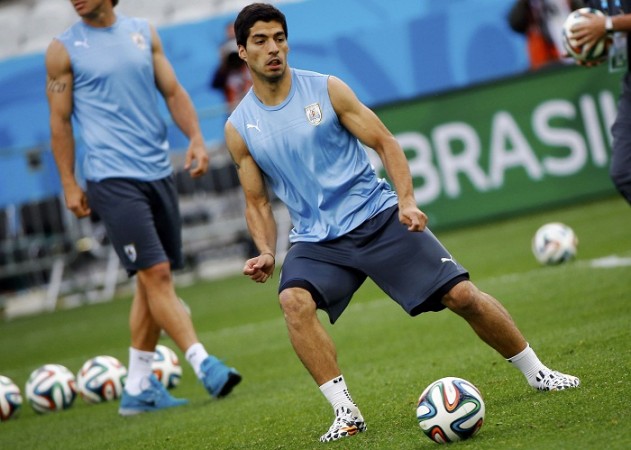 Uruguay coach Oscar Tabarez said their star striker Luis Suarez might not able to reproduce his stunning English Premier League form, should he play in the must-win encounter against England at the Arena de Sao Paulo on Thursday.
Tabarez said the 27-year-old is recovering well from his knee surgery, but admitted that the Liverpool man will not be 100 per cent in the upcoming fixture. The 67-year-old pointed out that even if Suarez is not fully fit, he is important for La Celeste against England .
The former Uruguay international, however, refused to reveal his line up for the Three Lions clash, but central defender and skipper Diego Lugano is certain to miss the Group D clash because of a knee injury
"If (Suarez) plays we must consider the possibility that he's not as well as he was during the PL," Tabarez said. But even when not 100% he is someone who can give a lot to his team. We thought if everything went well there was no reason for him not to play in the World Cup. He has recovered well."
"Luis has always wanted to face all challenges in his career, not only playing for national team but in other situations," he added. "Any time we have need him in any sort of match he has been willing. He has always improved himself and his career is wonderful, brilliant."
"He is a very important player for us because of his tech abilities and his personality. We will announce who will play tomorrow and not before. I never tell anyone what I speak about with my players."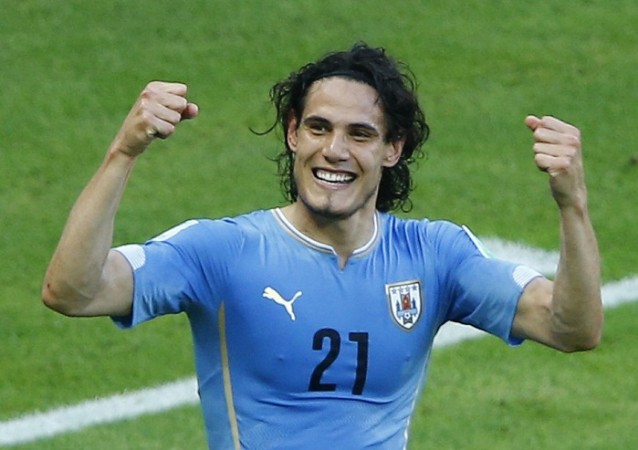 Meanwhile, Suarez potential partner in the forward line, Edinson Cavani, has said that the team is ready to fight England to keep their World Cup dreams alive. Cavani insisted that the South Americans have learnt from their mistakes and will bounce back in the forthcoming fixture.
"Our message is always the same," said Cavani. "We are difficult to beat, we have strong character and strong personality and if you want to win against us you have to fight."
A lot of thought has been put into the Costa Rica loss which has been difficult to accept as the Uruguyans thought they would start the competition on the right foot according to the forward.
"Losing is never nice. We know we lost because we made mistakes. We have seen it, analysed it and we are convinced it was our fault. We have the tools to react. We are ready to face this situation. We have overcome similar situations before," said Cavani.