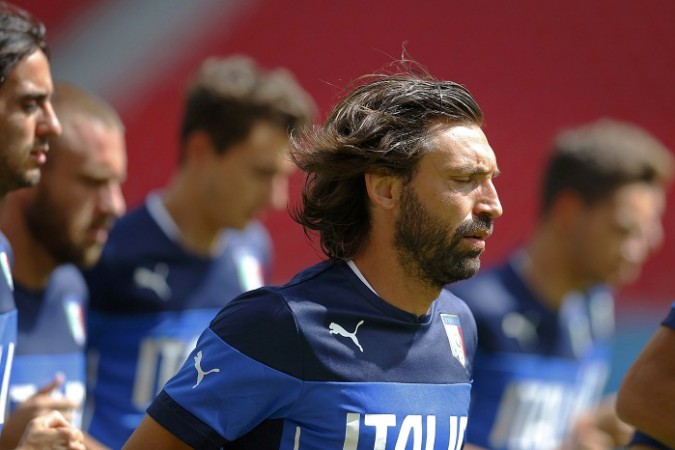 Italy coach Cesare Prandelli has said that the Azzurri are set for their toughest match in the World Cup so far against Costa Rica at the Arena Pernambuco on Friday.
The Latin American side defeated Uruguay in their first match 3-1, while Italy got the better of England in their opening fixture. Prandelli said they have to watch out for Costa Rica who are brimming with confidence after registering a thumping win over La Celeste.
"When, back in Italy, I was being asked about England and Uruguay, I said we had to watch out for Costa Rica," Prandelli said.
"They are a very well organised, rounded squad who have a style of play that they know off by heart," he added. "They have three players up front with great quality, including [Joel] Campbell -- a modern attacker who also has a good shot from distance."
The Italian coach insisted that apart from Costa Rica, they will have to battle with the hot and humid climate of Recife as well. He added that the players are ready to face La Sele and will look to clinch all three points from the tie.
"They deserved to beat Uruguay, and it's going to be a very difficult game for us. Timeouts should always be included, no matter what," the coach said. "Today at 13.00 there were 29 degrees and 57 percent humidity. After 20 minutes, there were 40 degrees and over 70 percent humidity."
"But we knew that we'd find this kind of climate, and we're ready for it. There are going to be games like this one in which we're going to have to suffer, but we have got to look for another win."
Meanwhile, Italian striker Mario Balotelli insisted that he is not under pressure ahead of their second match and looking to add more goals to his tally.
"Costa Rica are a very good side and we must respect them, trying to give 200% ," Balotelli said. "I'm calm, I have no pressure. I want to go as far as possible in this World Cup and score as many goals as possible."