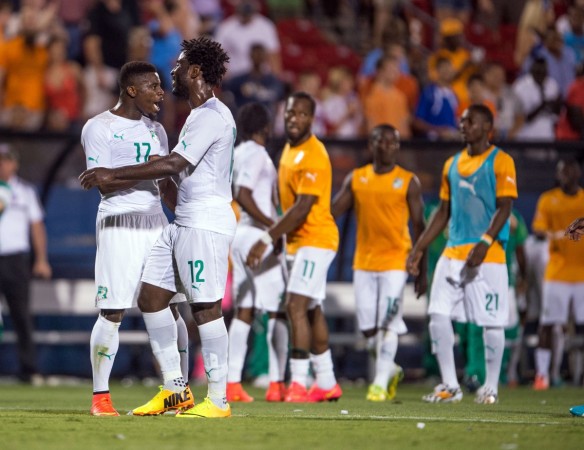 Group C of the 2014 FIFA World Cup features four teams from four different continents - Africa's Ivory Coast, South America's Colombia, Europe's Greece and Asia's Japan.
The Ivorians are the favourites to top this group, with their star-studded line-up consisting of players like Chelsea legend Didier Drogba, Manchester City's Yaya Toure, Swansea City's Wilfred Bony, Lille's Salomon Kalou and Roma's Gervinho.
The Africans were unlucky to be drawn in the "Group of Death" in the last two World Cups and were unable to qualify to the knockout stages, finishing behind Argentina and Netherlands in 2006, and Brazil and Portugal in 2010.
However, Ivory Coast has a very good chance of reaching the last 16 this time around, considering they were unbeaten during the qualifiers.
Ivory Coast's attacking options are very promising but their back line may turn out to be a bit of a liability as they are known for making silly defensive errors and conceding easy goals. Still, the Ivorians will certainly be a force to reckon with as they try to prove themselves in Brazil.
Colombia, on the other hand, have finally managed to find themselves in the World Cup, after years of underachievement.
Despite possessing several talented players, the Colombians were unable to qualify to the last three World Cups (2002, 2006 and 2010) after establishing themselves as regulars in the three (1990, 1994, 1998) before that.
The South American side has not exactly done very well in World Cups, with the qualification to the last 16 in 1990 being their biggest achievement in the tournament history.
However, Colombia, who qualified by finishing in second place behind Argentina in the CONMEBOL World Cup qualifiers, will certainly be looking to improve their performances in the tournament this year.
The squad contains plenty of attacking talents, despite the absence of star striker Radamel Falcao, who has been ruled out with a knee injury. Jackson Martinez bagged 29 goals in all competitions for Porto last season, while Carlos Bacca scored 21 for Sevilla.
Like Ivory Coast, there are a lot of questions marks over Colombia's defence. Now that Cruz Azul centre-back Luis Perea has been sidelined, the Columbians have to depend on captain Mario Yepes, who is not at his prime, at 38 years.
AC Milan's Cristian Zapata and West Ham's Pablo Armero have not been at their best as well, having lost their starting places at their respective club. Napoli defender Juan Zuniga will also not be very effective, having barely played this season due to injury.
Nevertheless, Colombia, who are ranked eighth by FIFA, will be looking to impress in their first World Cup since 1998.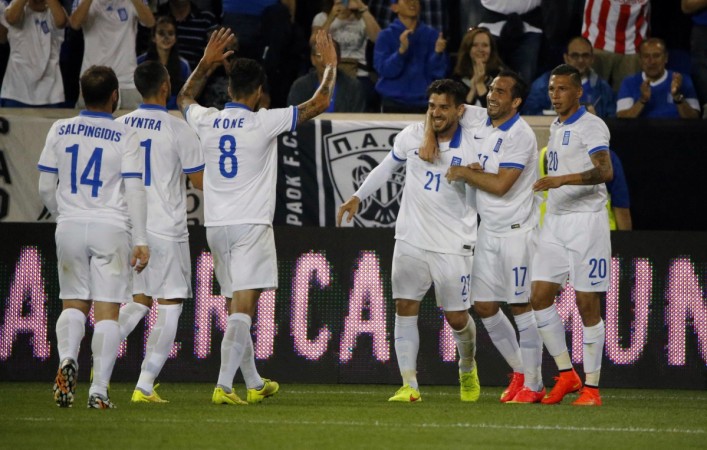 Despite their impressive ranking of 12, Greece is considered the weakest European team in the World Cup, making them the underdogs of Group C.
Their performances in the previous World Cups (1994 and 2010) have also not been very impressive as they failed to make it out of the group stages.
Greece was lucky to qualify for the World Cup as they had to depend on the play-offs (where they defeated Romania 4-2 on aggregate) after finishing in second place behind Bosnia-Herzegovina in Group G of the qualifiers.
However, Greece, who managed to pull a rabbit out of the hat before (when they won the 2004 European Championship), will be looking to prove everyone wrong again this year.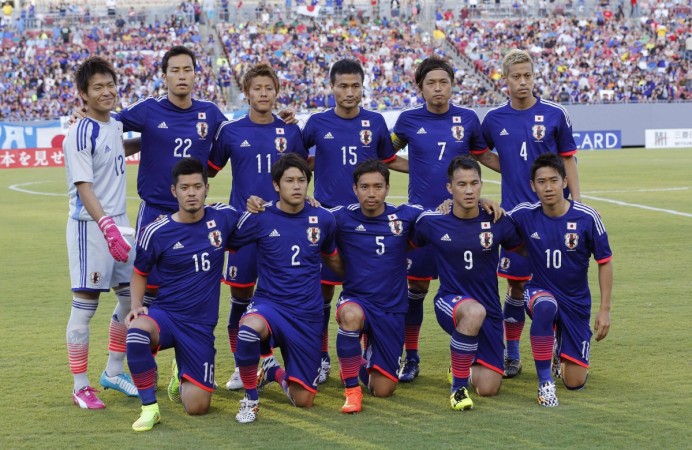 Finally, Asian champions Japan will be again hoping to be the surprise package of the 2014 World Cup, after doing fairly well in 2010, beating the likes of Denmark and Cameroon to reach the round of 16.
Japan, who have twice reached the last 16 - in 2002 and 2010, have several technically gifted players including Milan's Keisuke Honda and Manchester United's Shinji Kagawa.
However, Japan's lack of fire power upfront is a problem. Also, their backline is not very strong and that cost them very dearly in the 2013 Confederations Cup in Brazil, where they bowed out of the group stages without a single win, conceding 9 goals.
Still their recent form, which saw them draw against Netherlands and beat Belgium in November, suggests that Japan may yet again turn out to be the surprise package this year.
Key players:
Ivory Costa: City's Toure is definitely the key player for the Ivorians as he was in terrific form last season, netting 20 and assisting nine goals in the Premier League. Also, the 31-year-old has scored six goals for Ivory Coast during the qualifiers.
Colombia: Now that Falcao has been sidelined, the Colombians will probably be relying on AS Monaco winger James Rodriguez, who created 43 chances (more than any other player in South America) during the World Cup qualifiers. The 22-year-old has also been good at club level, scoring nine goals and making 12 assists this season.
Greece: Fulham forward Kostas Mitroglou is probably Greece's big weapon in their quest to make it out of the group stages. Although he was not impressive at Craven Cottage (owing to an injury), the 26-year-old netted 13 league goals from 12 appearances for former club Olympiakos in the first half of the season.
Japan: Despite not being in the best of forms, Milan's Honda is probably Japan's key player for the 2014 World Cup. Since his move from CSKA Moscow to Milan in January, the 27-year-old has been mainly deployed on the right wing, as opposed to his natural behind the striker position. Still Honda has been pretty decent, considering Milan's poor domestic campaign this season.
Fixtures
14 June 2014: Colombia v Greece, Estadio Mineirao, Belo Horizonte
15 June 2014: Ivory Coast v Japan, Arena Pernambuco, Recife
19 June 2014: Colombia v Ivory Coast, Estadio Nacional, Brasilia
19 June 2014: Japan v Greece, Arena das Dunas, Natal
24 June 2014: Japan v Colombia, Arena Pantanal, Cuiaba
24 June 2014: Greece v Ivory Coast, Estadio Castelao, Fortaleza
Predictions: Ivory Coast to top the group with Colombia in second place, followed by Greece and Japan.