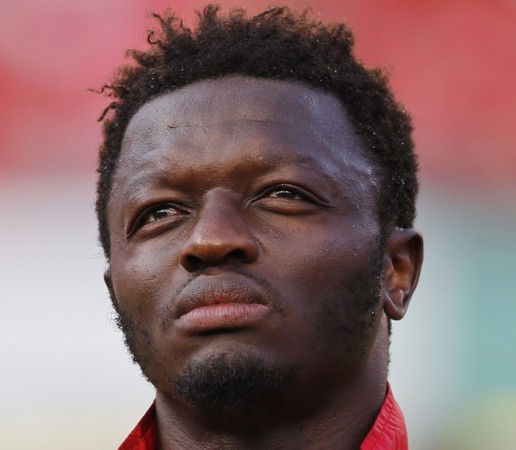 Ghana have sacked two of their star players - Sulley Muntari and Kevin-Prince Boateng - for an indefinite period over physical and verbal assault charges in the team's camp on Thursday.
AC Milan midfielder Muntari allegedly launched an unprovoked attack on Ghanaian Football Association (GFA) member Moses Armah. According to GFA, the incident took place on Tuesday and the 29-year-old has been expelled from the team.
Meanwhile, Boateng was also suspended by the federation for using vulgar language earlier in the week at coach Kwesi Appiah. The 27-year-old showed no remorse after launching a vulgar verbal insult on the coach and was suspended from the squad.
"The Ghana Football Association (GFA) has suspended Sulley Ali Muntari indefinitely from the Black Stars with immediate effect," read a GFA statement.
"The decision was taken in the wake of his unprovoked physical attack on an Executive Committee member of the GFA and a management member of the Black Stars, Mr. Moses Armah on Tuesday 24th June, 2014 during a meeting."
"Muntari's accreditation for the 2014 World Cup has been withdrawn with immediate effect."
Earlier, reports emerged that Boateng had a fight with Muntari during a practice session and when Appiah intervened to stop the altercation, he verbally attacked him. However, according to CNN's Chris Eldergill, the Schalke midfielder has dismissed reports of any such incident.
Suspensions to star players have put Ghana's World Cup hopes in turmoil as they are set to face Portugal in a do-or-die encounter in their final group fixture at the Estadio Nacional on Thursday.
The incident happened after the participation fees row ended, after the Ghana authorities sent three million dollars cash to the players when they refused to train.
"Ghana has sent a plane carrying more than $3 million in cash to Brazil to pay the World Cup appearance fees owed to the national soccer team," Deputy Sports Minister Joseph Yammin said.
"The players insisted that they will want physical cash. Government had to mobilize the money and a chartered flight to Brazil. The money is in excess of $3 million."