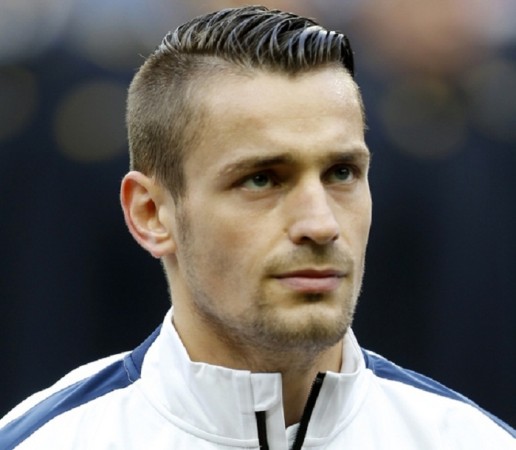 France defender Mathieu Debuchy has insisted that they will maintain their attacking style against Ecuador in the final group match at the Estadio do Maracana.
The Les Blues have netted eight goals in the tournament so far and won both their matches against Honduras and Switzerland. They just need one point in the remaining game to seal the top-spot in Group E and avoid Argentina in the Round of 16.
"We need to avoid taking our foot off the gas even if there is not a huge amount at stake," Debuchy said. "We want to win this match and maintain our positive dynamic in order to prepare well for what is to come."
Debuchy pointed out an absolute contrast in the French team from their last campaign in South Africa, when they were knocked out of the group stage. The Newcastle United left-back said he is enjoying playing attacking football and everyone working as a team.
"Honestly, it is great to play in this side. We feel great and I love the attacking football," he said. "I might be a defender, but I like it when everyone plays together as a team."
France are in a comfortable position, as even if they went down against the South Americans they will still advance to the next round because of a better goal difference. And, it has allowed their coach Didier Deschamps to make few changes in the squad.
Mamadou Sakho is expected to start in place of Laurent Koscielny and Rio Mavuba might come in for suspended Yohan Cabaye. Raphael Varane might also be replaced by Eliaquim Mangala, as he is suffering from a stomach problem.
Karim Benzema has been in prime form in the World Cup and has scored thrice for the former champions. Ecuador's Enner Valencia said that they are aware how threatening France's attack is, but they are prepared to face them.
"They're going to be very difficult opponents, we know France's strengths but we're going to have to take care if we want to hurt them," Enner Valencia said.
Ecuador midfielder Edison Mendez admitted that it is going to be a tough outing against France on Wednesday, but they are confident seeing that there is a chance of qualifying for the knockout rounds.
"They have played very well in their two matches so far, collectively they are doing well and they are getting into the box a lot, so it is going to be a totally different game for us," Mendez said. "But to know that we have a chance of going through to the last 16 means that we will take to the field feeling confident and strong."