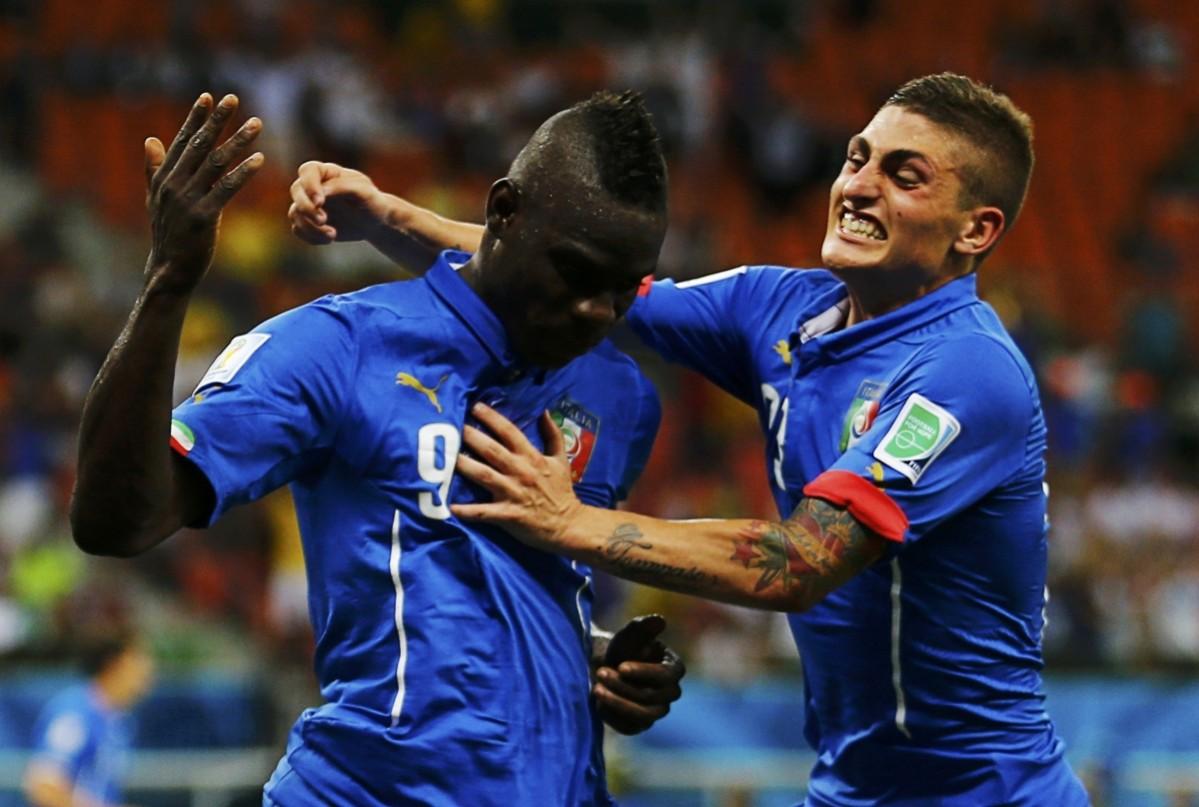 England succumbed to a narrow 1-2 defeat in their opening World Cup fixture against Italy courtesy of a second half goal from Mario Balotelli.
Despite putting a spirited display of attacking football, the Three Lions were made to pay for their defensive shortcomings.
Raheem Sterling, Danny Welbeck and Jordan Henderson all came agonisingly close to breaking the deadlock in the first half as the Three Lions started attacking from the very first whistle.
First Sterling, who was surprisingly deployed in the hole by Roy Hodgson, skipped past the Italian defence and fired an excellent effort from 25 yards that was just inches wide of the target.
Moments later, Jordan Henderson was in the thick of action as he forced an awkward save from Salvatore Sirigu, with another long range effort.
However, Italy slowly started regaining control by stringing together some good passes and creating a few chances.
Still England refused to give in as Danny Welbeck swung in a cross towards the box. However, Daniel Sturridge failed to get in behind the ball.
Despite all the attacks from England, it was Italy who took the lead in the 35th minute through Claudio Marchisio. Italy worked the ball from a short corner as a low cross was sent towards Pirlo, who instead of taking a shot played an excellent dummy. The ball finally reached Marchisio, who made no mistake as he stabbed the ball past a diving Joe Hart.
However, the Italians' joy lasted only briefly as three minutes later, Sturridge levelled the scores. Wayne Rooney, after getting the ball from sterling, whipped a cross towards Sturridge, who made no mistake as he found the far corner of the net.
Finally, Balotelli grabbed all the headlines as he delivered the death blow to England by grabbing the winner in the 50th minute. Matteo Darmian marched in from the right flank and gave the ball to Antonio Candreva, who managed to dribble past Leighton Banes before sending a cross towards Balotelli at the far post. Cahill made a leap but completely missed the ball, which finally headed into the nets past Hart.
Check out these photos capturing the best highlights of the game: