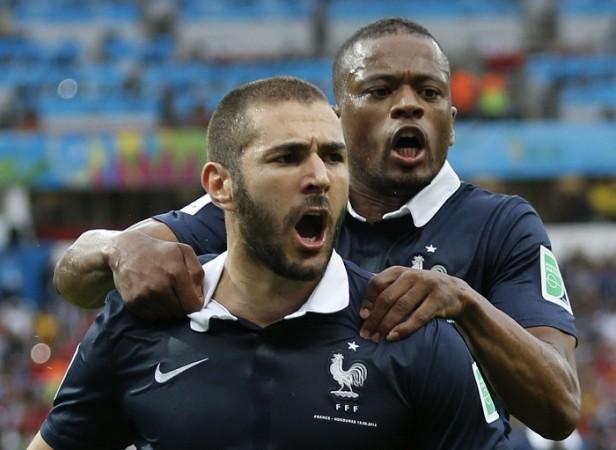 France coach Didier Deschamps was pleased with his team's winning start to the 2014 World Cup. In a bruising clash at the Porto Alegre, Les Bleus overpowered Honduras 3-0, courtesy of a brace from striker Karim Benzema.
Deschamps believes winning against a formidable defensive outfit was a good start for them by. He felt France benefited from the sending off of Wilson Palacios, which reduced Honduras to 10 men. The 45-year-old also praised Benzema for scoring twice and leading the attack.
"It was a great start for us, winning the opening match is very important. We played against a team that defended extremely well, even though we did hit the bar twice before Karim Benzema put us ahead from the spot.
"After Honduras went down to ten men, the game opened up for us. I thought Karim played particularly well, as did the team as a whole. I went for a mobile front line to avoid getting into an overly physical battle, to stretch their defence and tire them out. It took time, but it worked out in the end."
Meanwhile, Benzema was delighted after opening his World Cup account, and said the team picked up crucial points from the tie.
"I'm delighted and very proud to have scored my first World Cup goals. The crucial thing is picking up the win, but I'm aware that people judge me on how many goals I get. For me, it's the way I play that's important."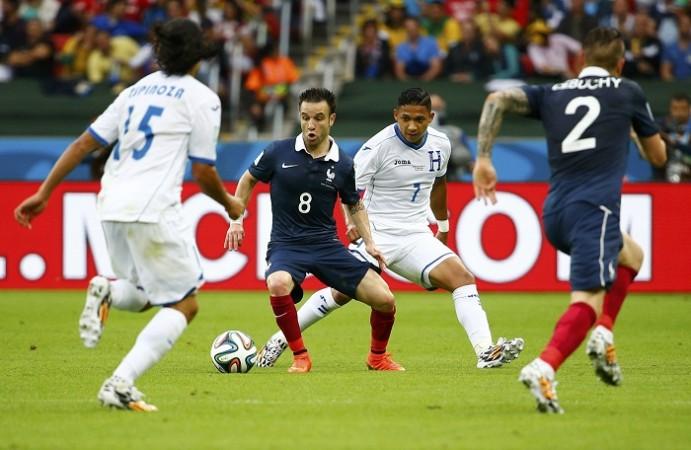 Benzema might have been in the spotlight after scoring twice but attacking midfielder Mathieu Valbuena also displayed a fine performance against the Central American team.
Valbuena, who made significant contributions from both wings and dead-ball situations, said the whole team played really well and everything went their way. The 29-year-old stressed that his teammates trust him and he has an important role in the team.
"It went very well. You get days like that, when you realise that everything's going to go your way, that every pass could lead to an opportunity. But it was the team performance that made me feel at ease."
"I know I've got important responsibilities within the team now, and that my team-mates trust me. That changes everything. Tough times are a part of life. I probably wouldn't be where I am today if everything had been easy."