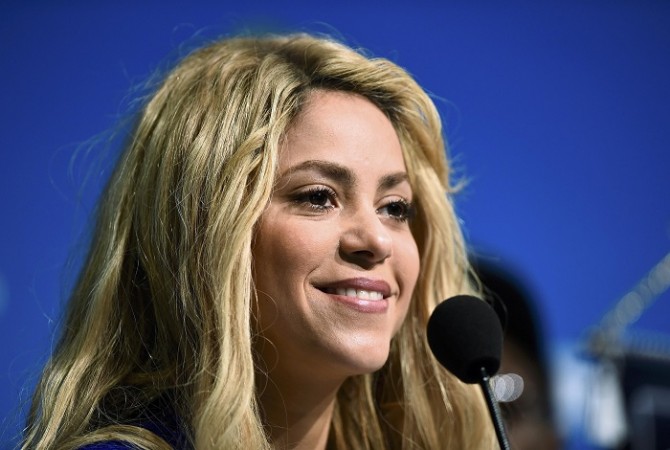 While the FIFA World Cup 2014 Opening Ceremony might have received a tepid reaction, the tremendous matches that followed kind of rendered it to the back burner. The Closing Ceremony for this World Cup, prior to the Germany vs Argentina final, is also expected to be another "let's keep it simple, so that the concentration stays on the games" affair, with the headline act being music superstar Shakira.
Where to Watch Live
The FIFA World Cup 2014 Closing Ceremony is scheduled for a 2.20 pm local time (10.50 pm IST, 1.20 pm ET, 6.20 pm BST) start with live coverage on Sony Six in India. The Closing Ceremony can also be watched via live streaming online in India HERE. Coverage in the United States will be on ESPN and ABC with the option to live stream HERE or HERE. Viewers in the UK can catch the festivities on ITV or BBC, while the action can be live streamed HERE or HERE. Brazil viewers can live stream the Closing Ceremony HERE, while Argentina and South American viewers can do the same HERE. Middle East and North Africa viewers can live stream the action HERE, while the performances can be live streamed by audience in Germany HERE. Viewers in Australia live stream the action HERE, while South Africa and Sub Saharan Africa viewers can do the same HERE.
The Closing Ceremony will be held a little while before the biggest match of them all at the iconic Maracana, and Shakira is set to be joined by the likes of Carlinhos Brown, who will join the Colombian superstar to perform "La La La", Alexandre Pires, Carlos Santana and Wyclef Jean, who will perform the official FIFA World Cup anthem "Dar Um Jeito" and around 1000 other performers.
"Before the 2014 FIFA World Cup Final gets underway at the Maracana in Rio de Janeiro on Sunday, a special closing ceremony involving around 1,000 people will celebrate the greatest values of the globe's most popular sport as the tournament nears its unmissable climax," FIFA said in a statement on their official website.
"Beginning with an on-pitch expression of the sport's values through four characters -- Freedom, Solidarity, Passion and Diversity -- the ceremony will subsequently include representations of all 32 teams to have participated at this World Cup, with particular focus on the two finalists."
The musical aspect of the Opening Ceremony did not go too well, with sound issues rendering Jennifer Lopez, Pitbull and Claudia Leitte's "We are One" into the "could have been so much better" folder.
Shakira and co. will hope for a better reception for their performances. "I have an intricate relationship with football for obvious reasons, and I truly understand what the World Cup means to so many people, myself included," Shakira, who will perform in a third straight Closing Ceremony, told FIFA's official website. "I just feel so grateful for the opportunity to come back to perform at the Closing Ceremony of this year's FIFA World Cup in Brazil, it feels right. The fans have shown the most incredible support for this song and I can't wait to perform it for them."
Santana will also be the other big draw in this Closing Ceremony and the guitar maestro admitted he is looking forward to perform in front of billions of fans. "It's a great joy. I'm very grateful," Santana said of the opportunity to showcase his skills on this massive stage. I don't play soccer myself, but what we bring is very powerful because we bring an energy that we learned a long time ago from Woodstock, Jimi Hendrix, Bob Marley, Marvin Gaye and John Lennon.
"We represent all that energy. When we play we don't lip-sync. It's not plastic or cute. It's not Hollywood. I'm from the ghetto, so when we play, you feel a different kind of supernatural energy. We represent so many. Not just Mexico, not just America, we represent the complete family of this planet."