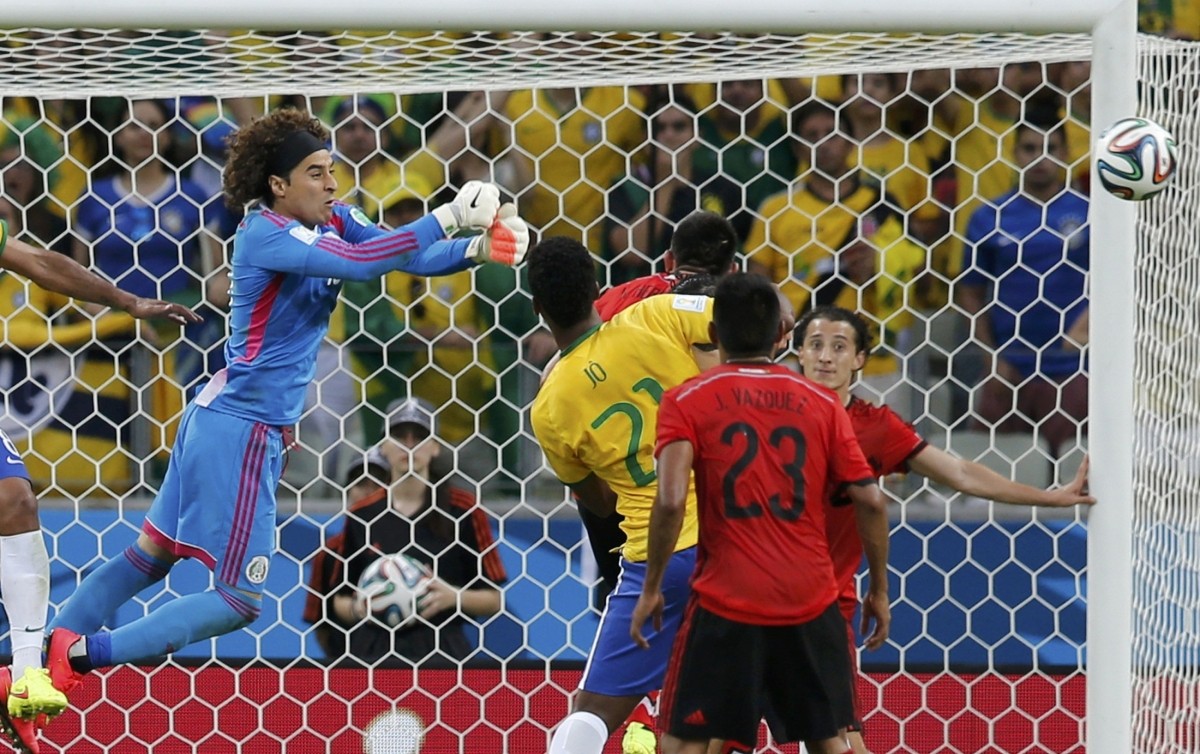 Brazil were held in a goalless draw in their second 2014 World Cup group game against Mexico thanks to a series of excellent saves by Guillermo Ochoa.,
After a pretty slow opening, Mexico got the first chance of the game in the 25th minute through Hector Herrera. The midfielder, after outmuscling two Brazilian defenders, fired an effort that was just kept out by Julio Cesar.
A couple of minutes later, at the other end, Neymar thought he had found the nets with an excellent header. However, Ochoa denied him with an even better diving save.
Moments later Mexican defender Miguel Layun, after intercepting a loose header from Thiago Silva, tried his luck, but his effort was well wide of the target.
With only minutes remaining in the first half, a completely unmarked David Luiz got the very chance to break the deadlock following a free-kick from Neymar. But the defender was denied after Ochoa came off his line and pulled off another excellent close range save.
Luiz Felipe Scolari introduced Bernard in the second half and the midfielder nearly made an immediate impact after he provided an excellent cross for Neymar. However, an alert Francisco Rodriguez cleared the ball out of danger.
Bernard sent in another cross towards Neymar in the 70th minute but the Barcelona striker's shot was again denied by Ochoa.
With only three minutes remaining Ochoa again saved his country's skin by producing yet another brilliant save to deny Brazil captain Thiago Silva from a point blank header.
Check out the highlights of the game below: