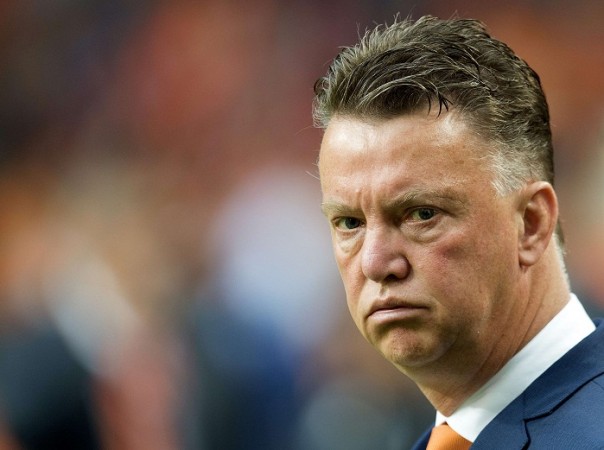 The Netherlands coach Louis van Gaal has admitted that beating Chile is going to be a colossal task in their last group game at the Arena da Baixada on Monday.
After thrashing Spain 5-1 in the opening fixture and narrowly beating Australia 3-2 in the second game, the Dutch need just one point to top Group B and potentially avoid Brazil in the Round of 16. Van Gaal said it will be hard to defeat the South Americans as they are a formidable outfit.
"Our main aim in a tournament like this one is to progress from the group stages," van Gaal said. "Now we want to finish first and that is going to be especially hard against Chile. I knew beforehand that they would be our most difficult rival because they are impressive."
Chile have also won both their matches in the World Cup so far, they overpowered Australia 3-1 and eliminated defending champions Spain 2-0. The Dutch coach said he is not surprised with Chile's progress as they are a balanced team.
"Chile are incredibly intense and very organised," the Dutchman said. "They have a fantastic coach (Jorge Sampaoli) who has convinced his players of the way to face games. It's beautiful to see them play. I predict a game with a lot of goal scoring chances, just as, like Spain, Chile is a team extremely anxious to attack. I expect a very balanced game."
Meanwhile, after dispatching the defending champions out of the World Cup, Chile players are brimming with confidence and their midfielder Arturo Vidal insisted they can reach the finals if the La Roja can continue their form in the forthcoming matches.
"If we play the way we did against Spain then I believe we can reach the final of the World Cup," Vidal said. "It's going to be a final against Holland. Holland is a very fast team but we will try to take advantage of the spaces that they leave us."
"I believe this is the best generation in the history of Chilean football and when we are together we are a very strong team," he added. "We face a very important rival but we believe in ourselves."
The 27-year-old Juventus man said it will be challenging to face the hosts Brazil in the next round, but they are prepared to lock horns with anyone en route to become the champions.
"Whoever has to face Brazil in the next round will face a challenging task because they are considered favourites to win the World Cup in their own country," Vidal said. "We are very hungry to succeed and if we want to be champions we need to be prepared to face anyone."