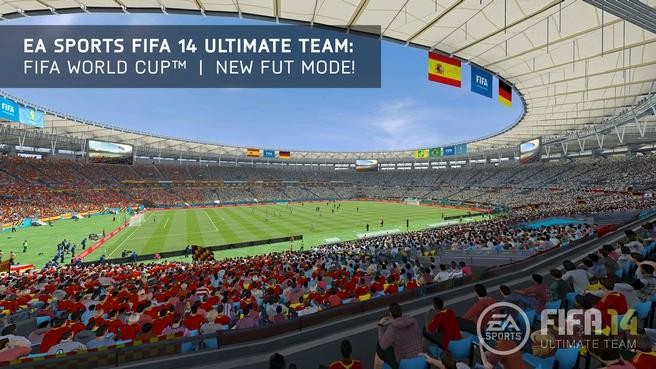 EA will not take players who indulge in cheating in the FIFA Ultimate Team lightly in the upcoming FIFA 15.
EA has sent stern warnings to players who are involved in such scams, with punishments which will ban them permanently from online play. EA has stated in an official post, titled "Showing Cheaters The Red Card", that players who use bots in order to form Ultimate Team coins, and the players who buy or sell coins to third-party websites, will face bans.
EA will take action against players who are caught buying or promoting the sale of coins in a three-step banning process:
Step 1 (Warning) - Warning email and in-game message.
Step 2 (Yellow Card) - Reset of FIFA Ultimate Team club and FIFA Points returned.
Step 3 (Red Card) - Permanent ban from FIFA online.
However, if EA finds that certain players are selling coins or using bots to farm coins, they will be directly given a straight red!
Step 1 (Straight Red) - Permanent online ban for all EA games.
Bots are online tools that allow players to automatically buy items from the Transfer Market and farm coins in order to sell them. These coins are later sold for real money. EA also shared that the data collected by it showed that bots were able to generate four times the Transfer Market searches that all the combined human FUT players.
EA does not allow players to sell coins as it is considered as cheating in the game. Coins in FIFA Ultimate Team are in-game currency that is earned by playing matches and trading football players.
It also stated that the company has banned "hundreds of thousands of FIFA 14 accounts" since February 2014 for selling and buying coins.
In case players feel that they have been banned wrongfully, they can complain here.
"Although they are a minority amongst FIFA fans, cheaters disrupt the gameplay experience and enjoyment for honest FIFA fans in a number of ways. These include things like overloading servers, phishing and compromising other player accounts, and participating in the unauthorised exchange of virtual currency," the post said.
EA said that the strict measures are to "ensure a level competitive environment" in the FIFA Ultimate Team.
EA recently released a 27-minute gameplay trailer for the match between Liverpool and Manchester City at the Etihad on Monday.
FIFA 15 is scheduled for release on 23 September for US and 25 September for Europe for PC, Wii U, Nintendo 3DS, PlayStation Vita, PlayStation 3, PlayStation 4, Xbox 360 and Xbox One.
(YouTube courtesy: GamesHQMedia)