Cricket is undoubtedly India's number one sport, in a country where cricketers are considered next to god and the sport a religion. Other sports, especially football, have always been on the margins, despite the beautiful game witnessing a decent surge in India recently.
However, the upward graph could touch an all-time high, at least for the next three weeks as India host one of the mega competitions, FIFA u-17 World Cup. It will be kicked off on October 6, Friday and come to a conclusion on 28th of the month. Top teams around the world, including Brazil, England and Spain, would fight it out on the ground.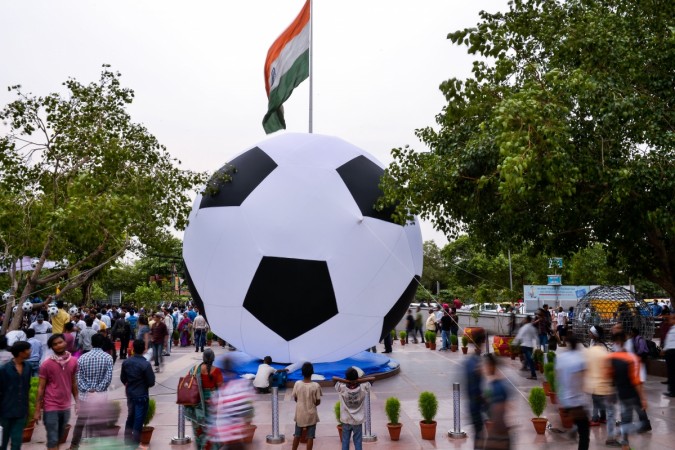 It is a historic occasion for Indian team which qualified to compete as the host nation. India has never hosted such football competitions in the past, and it is time for the country to show that the sleeping giant has finally woken up.
There is general excitement among India football lovers, who are expected to throng the stadium to watch some of the best young players in action. All India matches for the group stages in New Delhi should attract massive crowd, which would enourage the home team to give their best.
No stones left unturned
It was a huge success for India when it won the bid to host FIFA u-17 World Cup, but it was just the first step.
The organisers had their task cut out in the build up of the competition. They put their best feet forward and all the six selected stadiums have undergone face-lift to host the event. With the help of AIFF and the India government, facilities inside in the stadiums have been improved. One can even compare them with some of the best venues in the world now.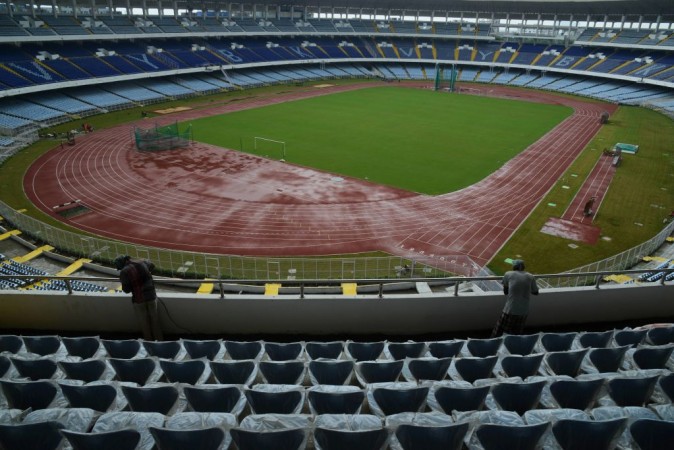 Besides the structural changes, they have spent more than Rs 15 crores on the team's preparation, which includes providing them international exposure. It shows how seriously the hosts are taking this FIFA u-17 World Cup, which could usher in a change in the sporting culture of the country.
What to expect from Team India?
For the India colts, featuring in the competition is a huge achievement in itself. They would be eager to leave a great impression in the minds of the home crowd, thereby earn name and fame too. Players like Amarjit Singh, Jeakson Singh and Komal Thatal will look to help India come up with spectacular performances.
Undoubtedly, it is the launch of a new era in India football. But one should not burden India's u-17 team with too much of expectations, as they would be pitted against the best of the best in world football.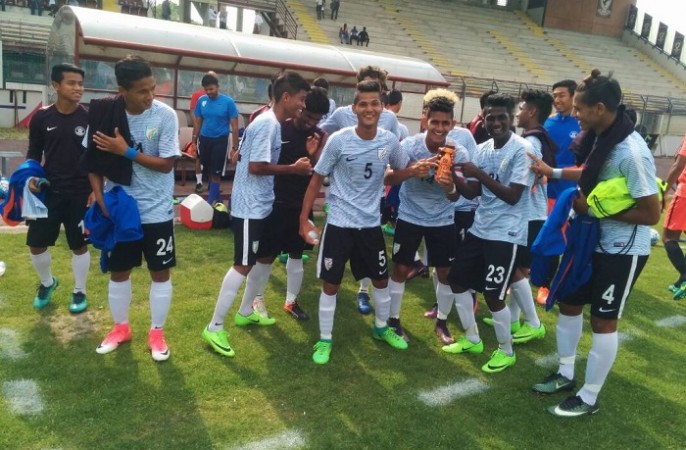 Even picking up a single point for India should be looked upon as a positive thing for India football, especially when they are in a tough group comprising heavyweights USA, Ghana and Colombia.
Anything beyond one point would be a bonus, which can be cherished for a long time, and these footballers can be proud of it as well. It may well herald a new era in Indian football, but they need to build it on from here for a bright future.
Need to look beyond results
Most of the teams in the FIFA u-17 World Cup will measure their success in terms of where they finish. But India do not enjoy that luxury. India are minnows among the lot and their success should be measured with a different parameter.
Irrespective of how poorly India performs, the country should not feel let down. One should not read too much into it. Putting pressure on them will not work wonders too, but allowing them to express themselves could get India their first ever World Cup point.
This competition should be rather used to popularise India football, which may have a great impact in the years to come.
AIFF has a long roadmap for the footballers from the present team, as they will play in the I-League too. With India also planning to host u-20 World Cup, all eyes will be on this bunch of players, who will be much more prepared for a competition of that scale.
Besides this, with India being hosts, the football world will keep their eyes on the nation. A successful completion of the competition could open up the opportunity to host more such events in future.
The sleeping giants have a great chance to wake up from deep slumber this October. But the real challenge would be to keep the ball rolling and to keep their eyes open forever.