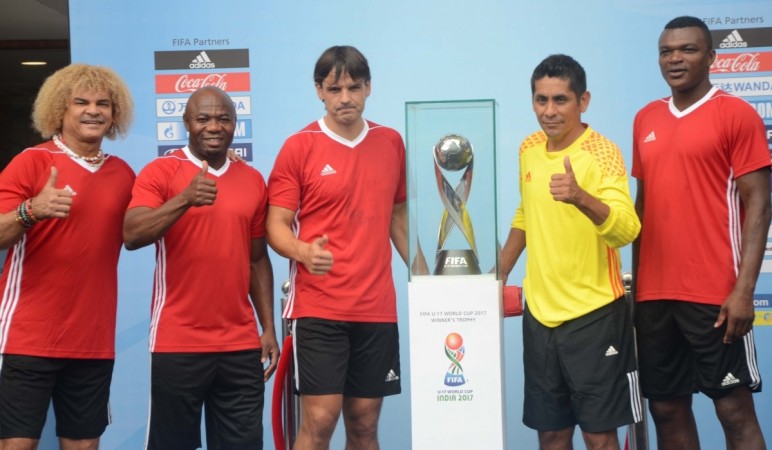 Football is the most popular sport in the world and there are various age group competitions too, where future stars are born. One such tournament, FIFA Under-17 World Cup, which will start from Friday, October 6, and end on 28th of the same month, will be hosted by India for the first time ever.
Here is how you can watch matches live
India is ready to host such a mega event, and a successful competition could help Indian football, which has always remained in the shadow of cricket, mostly.
FIFA U-17 World Cup 2017 venues
The U-17 World Cup has seen a number of present world-class stars like Toni Kroos and Neymar grab attention, and young guns featuring in U-17 World Cup will be eager to match their footsteps in the future. This is a massive launching pad for some of these youngsters, who will be watched by scouts from top clubs around the world.
All the players will have a similar aim, shine for their respective nations, and help win the title at Kolkata's Salt Lake Stadium, which will host the final.
Here are some important and basic things, which one should know about FIFA U-17 World Cup.
Number of Teams: 24
Qualified teams from Africa
Ghana, Guinea, Mali, Niger
Qualified teams from Asia
India (as hosts), Iran, Iraq, Japan, Korea DPR Korea,
Qualified teams from Europe
England, France, Germany, Spain, Turkey
Qualified teams from Central, North America and Caribbean
Costa Rica, Honduras, Mexico, USA
Qualified teams from Oceania
New Caledonia, New Zealand
Qualified teams from South America
Brazil, Chile, Colombia, Paraguay
Format
All the 24 teams have been divided into six groups of 4 teams each.
GROUP A - India, USA, Colombia, Ghana
GROUP B - Paraguay, Mali, New Zealand, Turkey
GROUP C - Iran, Guinea, Germany, Costa Rica
GROUP D - DPR Korea, Niger, Brazil Spain
GROUP E - Honduras, Japan, New Caledonia, France
GROUP F - Iraq, Mexico, Chile, England
After the conclusion of the group stages, two nations from each pool and four best third-placed teams will reach the next round of the competition. With 16 teams in the next phase, all the matches are played in the knockout format.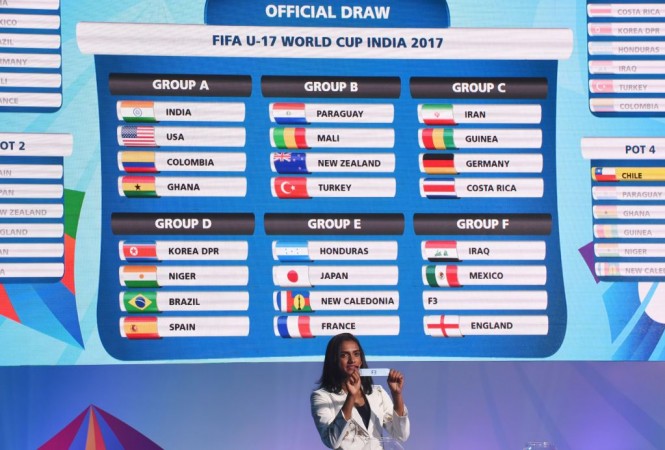 Recent dominance
Nigeria, who failed to qualify for this edition, have dominated U-17 World Cup in the last few years. The likes of Brazil, Germany, Spain will be looked upon as favourites this year.
Past winners (last five editions)
2007 winner – Nigeria
2009 – Switzerland
2011 – Mexico
2013 – Nigeria
2015 – Nigeria
Which TV channels will broadcast matches?
India and its subcontinent: Sony Six and Doordarshan
Africa: BeIN Sports. USA: Fox Sports. UK, Spain: Eurosport.
How to follow match scores
On Twitter at @FIFAcom and @IndianFootball