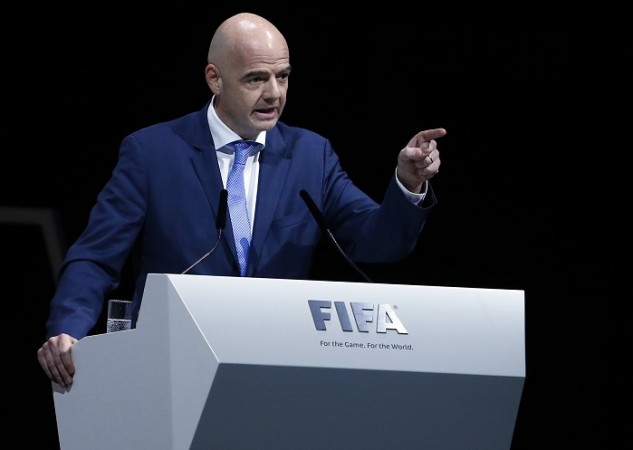 Gianni Infantino, the man who runs the show in all of the UEFA Champions League and Europa League draws, will be the new FIFA president after the Swiss saw off competition from Sheikh Salman al-Khalifa in the presidential election in Zurich to replace Sepp Blatter in the post, almost seen nowadays as a poisoned chalice.
The first round of voting, as expected, did not get a two-thirds majority, with Infantino, the UEFA secretary general, and Sheikh Salman bin Ebrahim al-Khalifa, the only two people really who were ever going to win this election, almost coming in at a dead heat.
Infantino finished with 88 votes in the first round of voting, way less than the 138 that was required for a win, with Sheikh Salman picking up 85 votes. Prince Ali bin al-Hussein managed on 27 votes in the first round, with Jerome Champagne, finishing with a mere seven. Tokyo Sexwale pulled out of just before the first round of voting.
That meant a second round would commence – the first time that has happened since 1974 -- where the winner would be announced by a simple majority. And that simple majority came the way of the UEFA-backed Infantino, who gathered 115 votes to be named the new FIFA president, ensuring the post would be held by a Swiss, yet again.
It was pretty emphatic, taking into the first round in consideration, in the second round, with Sheikh Salman al-Khalifa, backed by Asia and Africa, only managing 88 votes. Prince Ali picked up only four votes, while Champagne did not get a single one.
While Infantino will be happy to have won over the voters enough to be selected, the Swiss' job just begins now. Mired in corruption scandal, with two of their biggest names given bans as well, Infantino has a big task ahead to clean up FIFA's image, which has been tarnished by the recent corruption issues.
Getting the sceptics back on board and making FIFA as transparent as possible will be name of the game, and Infantino will certainly have his hands full, if he is to do that.