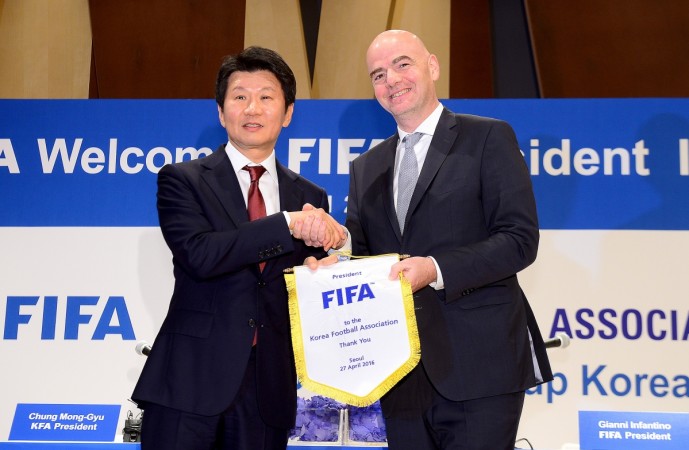 One of the key features of the current FIFA President Gianni Infantino's manifesto was the introduction of a 40-team World Cup. The former UEFA General Secretary, on a visit to Seoul, South Korea, on Wednesday, said that he would relish seeing more Asian countries participating in the FIFA World Cup.
Infantino also added that having a 40-member World Cup from 2026 was "perfectly justified", according to Reuters.
However, having said that, he would not like to be a 'dictator' by going ahead and imposing his ideas, on the face of a backlash from various associations.
Currently, only 32 teams take part in the FIFA World Cup, out of which there are only four automatic sports for countries from the Asian confederation. A fifth spot is is possible, if they win an inter-continental playoff. Infantino has mentioned that he would like the number of Asian teams to rise up to at least six under the expanded format.
However, will the FIFA World Cup be expanded at all to 40 teams? Even the ninth FIFA President has no definitive answer to that question.
"Football is not only [about] Europe and South America. Football is the world," Infantino told the news agency. "I'm not a dictator so I can't impose anything, but I'm trying to convince everyone. I believe we have to increase the number of teams [in the World Cup], because we have to be more inclusive."
Infantino, 46, beat AFC President Sheikh Salman in the FIFA elections in Zurich this February, with it replacing Swiss compatriot Sepp Blatter.