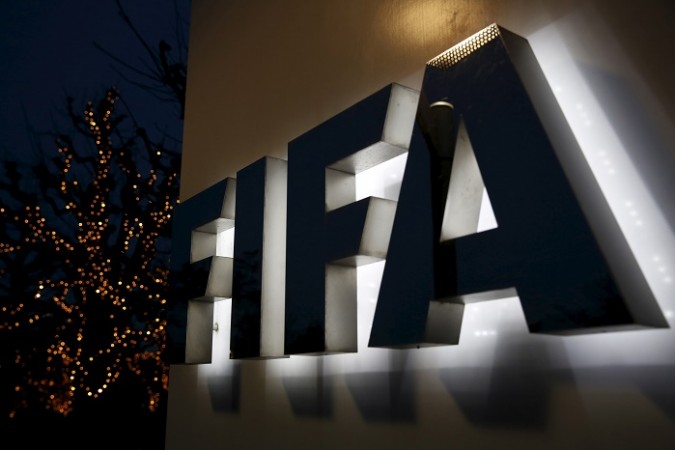 With corruption scandals engulfing them, FIFA went on the offensive, laying out a scathing attack on the individuals who are being investigated by the authorities in the USA. FIFA even openly accused South Africa of bribing FIFA officials with $10m to secure their votes in a bid to host the 2010 World Cup.
World football is now under serious scrutiny because of bribery, misconduct and awarding of World Cup tournaments.
"By corrupting these tournaments, matches, sponsorships, and other football affairs through their backroom deals and secret payoffs, the defendants dragged FIFA into their sordid misconduct and tarnished the FIFA brand," FIFA was quoted as saying by AFP
"We estimate that at a minimum tens of millions of dollars were diverted from the football community illegally through bribery, kickbacks and corrupt schemes carried out by the defendants."
"This amount is likely to increase as the investigation continues."
Earlier Blatter and Platini was banned from FIFA and 39 other officials are facing charges seven in the US for receiving over $200 million in bribes.
FIFA have also revealed the names of 20 more officials who, the governing body have accused of receiving over $28 million as compensation, travel and other costs.
Now, FIFA want the money back and the newly-appointed president Gianni Infantino is determined to get justice done.
"FIFA as the world governing body of football wants that money back and we are determined to get it no matter how long it takes," Infantino said.
"The convicted defendants abused the positions of trust they held at FIFA and other international football organisations and caused serious and lasting damage to FIFA, its member associations and the football community."
South Africa have denied all claims of bribing the FIFA officials. But, FIFA was pretty emphatic on the role played by the African country in securing votes needed for them to be deemed as the hosts.
"Ultimately, given defendant Warner's strong illicit ties to the South African bid committee, the South Africans offered a more attractive bribe of $10 million in exchange for Warner's, Blazer's, and a third executive committee member's votes," FIFA added.
"They disguised and funnelled the bribe money through the financial accounts of FIFA, member associations, and the 2010 FIFA World Cup local organising committee."