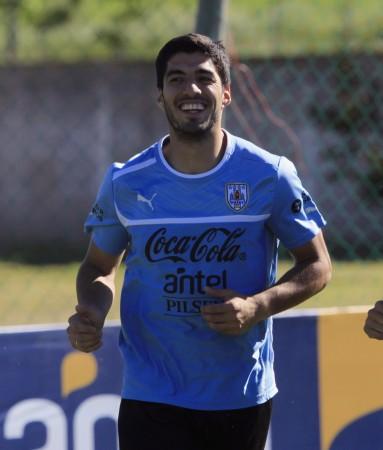 Uruguay striker Luis Suarez seems to be making a very quick recovery, as he was was seen jogging on a football field for the first time since sustaining the knee injury.
Jose Herrera, one of the Uruguay's physical trainers, confirmed that the Liverpool striker, who underwent a keyhole surgery on 22 May after damaging his meniscus (a cartilage in the knee), did some jogging and light stretching exercises for around 25 minutes during a training session with the national team.
"All the steps he has taken so far have been positive," the Associated Press quoted Herrera as saying.
Uruguay head coach Oscar Tabarez also said that Suarez's recovery process is progressing as expected.
"So far, so good, and that gives us hope that he will continue improving," said Tabarez, who did not specify when Suarez, who swept several awards in England including the PFA, FWA and the Premier League Player of the Year, would be able to play.
Suarez, who also won the Premier League golden boot after netting 31 goals from 32 games last season, did not feature in Uruguay's pre-World Cup warm up matches against Northern Ireland and Slovenia.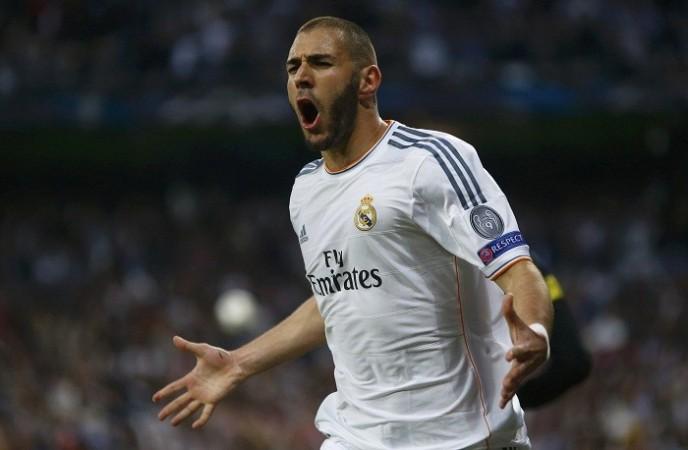 Meanwhile Real Madrid striker Karim Benzema claims that he is not worried by the prospect of Suarez joining the Los Blancos.
Real Madrid, who completed their highly anticipated La Decima after beating rivals Atletico Madrid in the finals of Champions League, are believed to be interested in signing the former Ajax striker this summer despite Suarez committing his future at Liverpool by signing a new contract in December.
Even though Suarez's signing will mean that Benzema would be falling down the pecking order, the 26-year-old Frenchman says that he is not worried at all.
"I'm not under any special pressure about it [a potential move for Suarez]. Suarez is a great player and has had a great season. If he comes, he'll be a help," Benzema told Marca.
The former Olympique Lyonnais striker also dismissed rumours of him wanting to make a move out of the Bernabeu by suggesting that he may be signing a new deal with Real Madrid.
"I hope to reach an agreement with Madrid. There is no other club like this one.Every year I feel better and only think about Real. I'm happy here with my family. My parents go where I go; they come to see me a lot," he added.
Finally Benzema spoke about his feelings when he won the La Decima with Real Madrid.
"I went to Real Madrid to win La Decima. I dreamed all my life about that trophy and I'm very proud. I'll never forget it. But football moves on quickly. Luckily, we now have the World Cup, but what we have done will always be in a player's career."