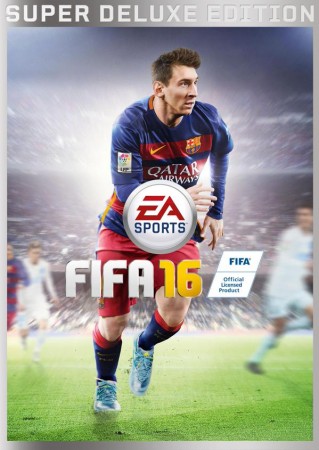 Lionel Messi, the magical Argentine and FC Barcelona forward, is no doubt one of the hot favourites for the Ballon d'Or award that is going to be announced on Monday. Messi has been the face of several EA Sports' FIFA video games right from 2012, but new reports suggest that he will not be on the cover of FIFA 17, which could instead feature someone new.
Ever since he signed a contract in 2012 with EA Sports, Messi has been one of the regular faces in FIFA games. In fact, he was featured in FIFA Street, FIFA 13, FIFA 14, FIFA 15 and FIFA 16 video games, where he shared space with other athletes in some of the covers.
But gamers might not see his face on FIFA 17 covers, claims a report on L'Quip, a French newspaper that revealed the 2012 contract with EA Sports will be ending in 2016.
The report also suggests that Messi might not extend his contract and the company might be looking to infuse a new face to the franchise. The other top players from the Spanish League, Neymar and Cristiano Ronaldo, may not get to the FIFA 17 fold because of their long association with Konami. PES 2016 had Neymar as its cover athlete and Ronaldo was in the PES 2008, PES 2012 and PES 2013 cover.
One name that has surfaced is of James Rodriguez, the 24-year old Colombian and Real Madrid midfielder. His face could bring in some new energy into the game. Another suggestion for the cover athlete was Sergio Aguero, the Argentine and Manchester City forward.
We can only wait and watch if EA Sports will sign a new long contract with another footballer or if it will place some new and upcoming stars every year.
FIFA 17 is expected to be out sometime in September 2016 for PC, PS4 and Xbox One.