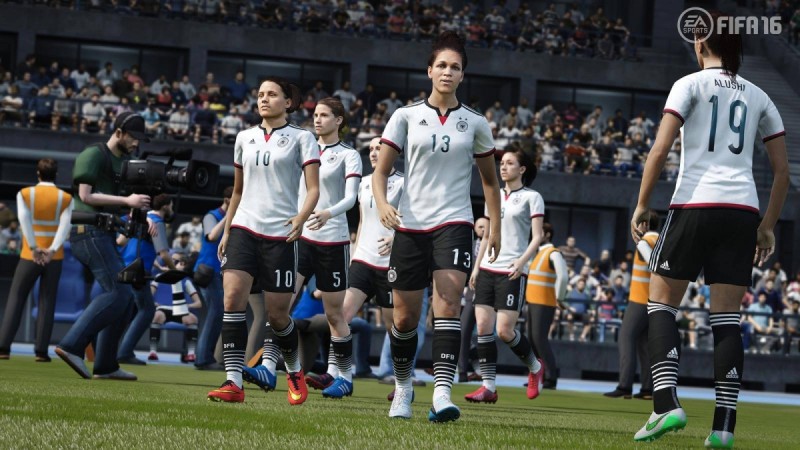 "FIFA 17," the upcoming football simulation video game from Electronic Arts (EA) apparently has a new team in its list, a development said to have been confirmed via an image leaked by Ada Hegerberg, a striker for the Norwegian women's national team.
The women's national team from Norway is the first team that has been rumoured to be a part of the "FIFA 17" video game.
Hegerberg posted a picture on Instagram where she is seen getting scanned for the upcoming game. She has also used the hashtag "#FIFA17," thereby setting off speculation of the participation of her national team in the upcoming game. It is likely EA will scan the rest of her teammates soon.
These scans take a 3D image of the player, thus adding realism to the games, in an effort to make the in-game characters look visually better and more realistic.
EA added the women's national squads for the first time in "FIFA 16." It was a first in the entire FIFA franchise, which has a popular fan following. "FIFA 16" saw the addition of 12 women's national teams. This year, EA plans to increase the number of women's teams in the upcoming video game.