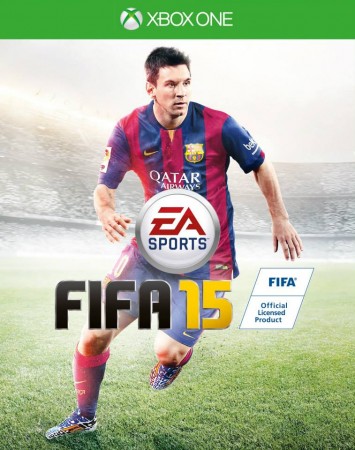 Rumours have surfaced indicating the possibility of EA Sports acting to take control of licences that Konami's PES previously held. This will be for EA's upcoming football game FIFA 16.
As the anticipation for EA's FIFA 16 rises, rumours too have. GameCrate has reported that some of the licences that remained with PES might go to FIFA 16. It said there could be a possibility of EA wresting control of UEFA licence for the game.
Though currently the Champions League licence lies with Konami, it has a history of bouncing between EA and Konami. Though the licence is with Konami since 2009, there has been no statement regarding such a move either by EA or Konami, which would come out to speak on the renewal of the licence agreement.
However in the event of EA acquiring the UEFA licence, it might introduce it in Career Mode competition, after replacing the current Champions and European Cup tournaments. It might also come out with a UEFA DLC, or even venture to release a new and separate game for the Cup tournaments.
EA still has the rights for UEFA's international Cup competition, this means there could be the possibility of EA releasing a new UEFA Euro 2016. The report suggests that EA could do it at the upcoming E3 2015.
The other rumour is via a Brazilian blogger who claimed that there have been talks between EA and North American Soccer League (NASL) representatives. He said the representatives were discussing the possible inclusion of NASL's lower division and Major League Soccer in FIFA 16.
Gameranx sees this as a boon for NASL rather than EA, if this goes on to be true. Since most soccer (or football) does not gain the attention of any average American sports fan.