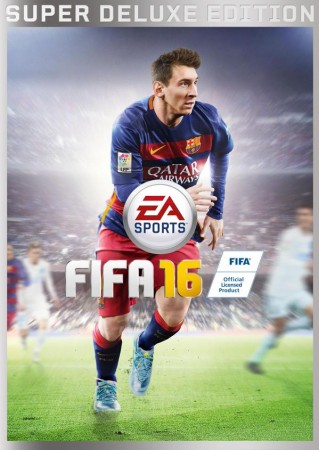 EA's FIFA 16 is one of the most anticipated games of 2015. Recently, EA had sent out invites to a few lucky fans to play the closed beta version and now, reports suggest the players on PS4 have been facing issues due to the console's rest mode.
The invites were sent a month ago and the invitees were able to download the game on 15 August, 2015. But, it was observed that the PS4 version of the game has corruption issues.
Product Reviews reported about the alert sounded by EA regarding the issues the players are facing when they let their system go into Rest Mode.
It has even suggested some basic fix, i.e. do not let it go into the sleep mode during the progression of FIFA 16 beta game's download.
Do not let it enter the rest mode by pressing the power button on the console or by pressing the PS button on the controller and select rest mode.
They must also see to it that Power Save setting (Settings > Power Save Setting > Set Time Until PS4 Turns Off > General) have enough time for the download to be completed. Players can also set it in the Do Not Turn Off mode.
They can also hold the power button on the console until its turned off and then turn right back. Do not tap it.
Those who played the game have revealed about a large FIFA 16 demo beta file size of over 15GB. But, we do not know if this is only on PS4, Xbox One or even on older consoles. The beta is also available on PS3 and Xbox 360 platforms.
Beta will include game modes like Pro Clubs, Career Mode, Online Seasons and Ultimate Team. The beta will be similar to the FIFA 16 demo shown at Gamescom.
FIFA 16 will be released on 22 September, 2015, to PC, PS3, PS4, Xbox 360 and Xbox One.