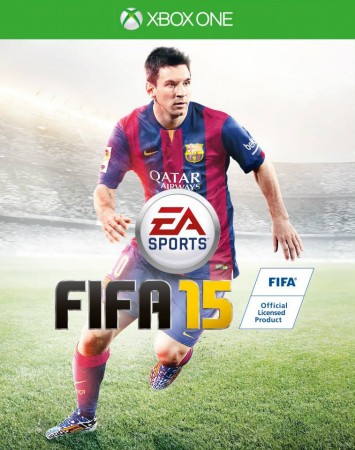 FIFA 15, the popular football simulation game from EA Sports, has released details of the second title update, which will roll out soon. The new update is expected to fix various issues, which were missed out in the first one.
When EA released the first title update, several fans were disappointed with the changes the update brought to the game, especially in the gameplay aspects. However, the second title update has included changes to shooting, goalkeeping, player search, player selection and more.
EA had previously told that it was investigating and working to fix the stuttering issues that arise during the online gameplay in PlayStation 4. The new update promises a fix to the issue.
Another issue that was affecting Xbox One players was the annoying motion blur during the game. EA will be fixing this issue too.
Currently, the second title update is available on PlayStation 4 and PC. It will soon be released for Xbox One too.
#FIFA15 Title Update II currently available on PS4 & PC. Xbox One coming soon. Details: http://t.co/xPv99Zur4Q

— EA SPORTS FIFA (@EASPORTSFIFA) October 20, 2014
Here are the full patch notes for FIFA 15's second title update (EA Forums):
Adjustments and improvements to shooting and goalkeepers.
(PlayStation 4) Fix for fans experiencing stuttering during online and offline gameplay.
Added ability to call out the keeper in Pro Clubs.
Fix for instances where Player Instructions in Seasons mode were not carrying over into gameplay via Team Management.
Further improvements to Player Search in Career Mode.
Adjusted Legendary difficulty in gameplay.
Improvements to Goal Line Technology.
Fix for match length issues in FIFA Ultimate Team Single Player Seasons matches.
Updated real-world injuries and suspensions in Match Day Live.
Improvements to 'Looking Ahead' audio in Career.
Fixes to Player selection in Team Management in multiplayer matches.
Tuned player specific audio speech in all modes.
(Xbox One) Improvements to motion blur effects.
(Xbox One) Fix to the display of FIFA Ultimate Team Legend players in the EA SPORTS Football Club widget.
Issues in Transfer Market Resolved for Xbox
Players of FIFA 15 complained that they were experiencing issues in the player transfer system during the weekend. Many users were at the receiving end of an error message that said that the feature was "very busy" and it was "experiencing some delays".
EA Sports had earlier assured players that it was "aware of the issue" and was "looking into it". However, the post on the official EA support page now states that "This issue was resolved for Xbox One and Xbox 360..."