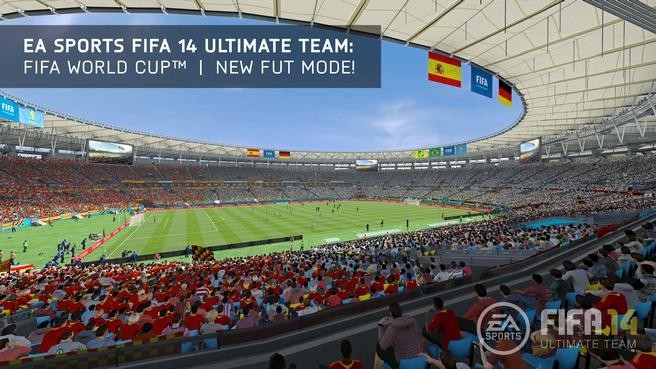 Electronic Arts (EA) has announced the deferment in the release of FIFA 14 Ultimate Team: World Cup Mode and World Cup Kick-off mode. Both these modes were scheduled to be released on 29 May, 2014.
EA explained its position in a statement which stressed the delay was to ensure players have the best experience, with the games giant also adding that while conducting the last stages of testing, certain issues cropped up and it would have affected all players who would have downloaded it and hence the delay.
"Knowing that our players have been so excited for these new modes made it a tough decision. However, as we progressed through final testing we encountered unforeseen issues that would affect all users who downloaded the update, so it's important to address them first before release," said EA in a statement on its forum.
The team looking into the issue is working on it and will be rectified. It promised that the update will release "in the coming days."
EA also said it will inform about its progress "on Thursday evening (EU time)."
The company had previously announced FIFA 14 Ultimate Team: World Cup will add a separate mode to FIFA 14 Ultimate Team which allows its players to choose a fantasy squad they want, with the pick of 32 national teams. These 32 teams are the ones which will be contesting in the upcoming FIFA 2014 World Cup in Brazil which starts from 12 June with the opening game between Brazil vs. Croatia in Sao Paulo.
This mode will also be adding crests, national team kits of the 32 teams contesting for the World Cup, as well as the official Adidas Brazuca match ball and the various stadiums, including the iconic Maracana.
It had said that every player can employ in-game gold and real money to purchase cards that will improve the team.
"FUT fans will also have the chance to write football history," said an earlier statement from EA. Each team will have no more than 23 players. Teams will have to go through the pattern of first playing the group matches and and then the knockout stage games in order to lift the World Cup.