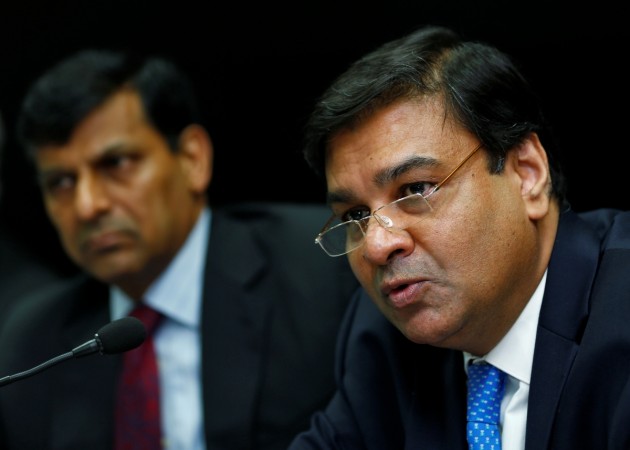 Urjit Patel's appointment as the 24th governor of the Reserve Bank of India (RBI) has been hailed by almost all business chambers in India. Patel, who takes charge from outgoing chief Raghuram Rajan whose terms ends on Sept. 3 this year, will have a three-year term. He is currently one of the four deputy governors of the RBI since January 2013.
His appointment was communicated by the Central government on Saturday evening.
"Dr. Urjit R Patel has been appointed as the New Governor of Reserve Bank of India (RBI) for a period of three years with effect from 4th September, 2016. He will replace the present RBI Governor Dr. Raghuram Rajan. Dr Patel is presently the Deputy Governor of RBI and is holding this assignment since 2013," according to an official statement.
Patel will be the first RBI chief to head the newly-announced monetary policy committee comprising six members, three each from the central bank and the Central government.
The government is already in the process of appointing the three external members of the monetary policy committee.
The announcement may not have evoked a positive response from the stock markets where the benchmark equity indices fell on Monday, but the appointment has been seen as one that conveys continuity, sending positive signal to the global investor community.
Here are some of the responses:
Bangalore Chamber of Industry and Commerce (BCIC)
"It sends a strong message to the overseas investors that the incumbent government means business and there will be no compromise on the continuity of economic reforms in the country. Given the monetary policy framework was envisaged by the Dr. Urjit Patel Committee, there will be continuity in this critical aspect," BCIC President Thyagu Valliappa said.
Federation of Indian Chambers of Commerce and Industry (Ficci)
"He is the architect of the current monetary policy stance focusing on inflation and being part of team RBI with current governor will also ensure continuity of ongoing initiatives launched at RBI in recent times. We are confident that RBI and economy will gain tremendously from Dr Patel's experience in both private and public sector," Ficci President Harshavardhan Neotia noted.
Confederation of Indian Industry (CII)
"The CII is confident that the new governor will lead the central bank and take its developmental and regulatory agenda to new heights," according to Chandrajit Banerjee, Director General at CII.