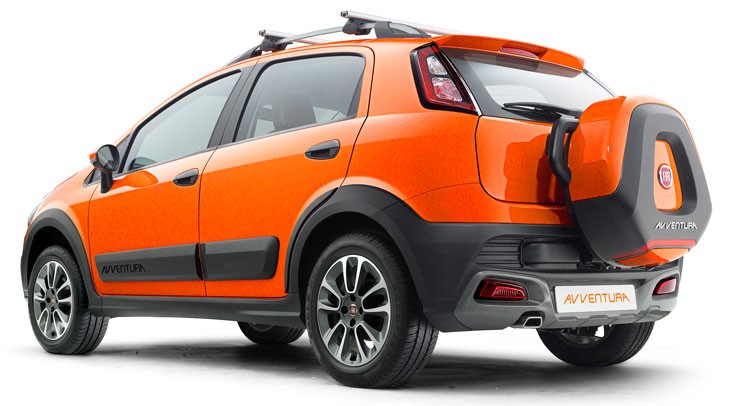 Fiat will add a second high performance car to its Abarth Indian portfolio, the Abarth Evo, on 19 October. The car will be the most powerful hatchback when launched.
A report from MotorOctane indicates that along with Abarth Punto Evo, Fiat will also launch Abarth Avventura crossover. Both the cars will share the 1.4-litre T-JET turbocharged petrol engine that dishes out 145bhp power at 6,000rpm and 200Nm torque at 1,750rpm. The previous leaked information indicates the Abarth Punto will return 16.3kmpl and can accelerate from 0 to 100kmph in eight seconds. The Abarth Avventura with exterior add-ons will be slightly slow.
The Abarth powered crossover is also expected to get styling updates in line with Abarth Punto. The car is expected to get contrasting ORVM, 'T-Jet' badge on the bootlid and sporty body decals at the bottom of both sides and on the bonnet. The Scorpion logo exclusive for Abarth high performance models will also adorn in Abarth Avventura.
The interior will be spruced up with fabric upholstery with contrast stitching in red and yellow and sportier steel pedals. The ride height will be lower than the regular Avventura and there will be Bluetooth music streaming as well.
The MotoOctane report claims bigger tyres for Abarth Avventura. The estimated price of both the Abarth models hovers around Rs 10 lakh.
There were reports that also suggest possible Abarth Linea after the Abarth Punto launch. If Fiat decides to go for Abarth Linea, it will be the fourth Abarth model the Italian company will be introducing to India.