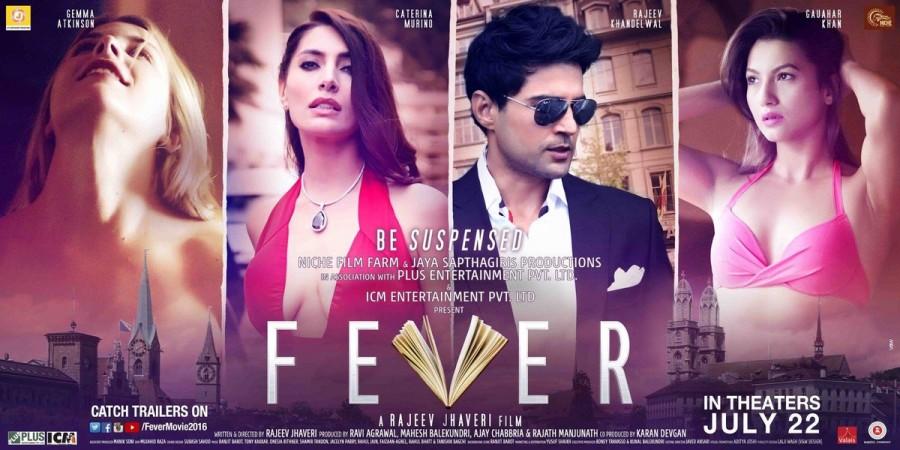 The makers of the movie "Fever," starring Rajeev Khandelwal, Gauhar Khan, Gemma Atkinson and former Bond-girl Caterina Murino, have released the official trailer of the film. "Fever" is a romantic thriller.
The trailer of "Fever" has revealed that Rajeev plays the character of a contract killer in the film and will be seen romancing both Gauhar and Gemma. Trailer of the film reveals much about the plot too.
Being a contract killer, Rajeev's character is blessed with lots of money and beautiful girls. One day he suffers a major accident and loses his memory. Although he has lost his memory, Rajeev could realise that he has committed some crime but fails to remember his identity. He then struggles to get back his identity and that makes the crux of the story.
The trailer of "Fever" also shows a lot of kissing scenes as Rajeev is seen lip-locking with the female leads. The film will also apparently have a number of love-making sequences. Directed by Rajeev Jhaveri, the movie brings back Rajeev on the big screen after "Salt Bridge" (2015).
Meanwhile, the "Fever" trailer has been receiving positive responses from viewers. It started trending on Twitter soon after the release of the trailer and viewers have been expressing eagerness to watch the movie.
Apart from the small screen, Rajeev had received accolades for his performance in films like "Aamir" and "Shaitan." "Fever" also features Victor Bannerjee and Ankita Makwana. The film is slated to be released on July 22. Check the trailer of "Fever" here: