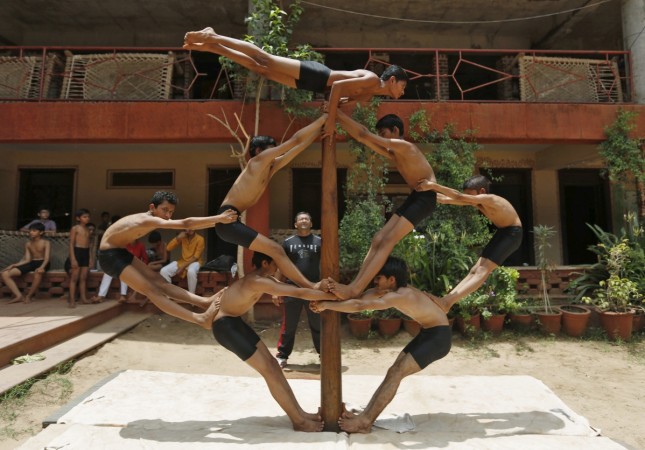 We have entered the month of July, a time of festivities all over the world. Not only is July the month in which two of the most popular religions in the world celebrate their respective festivals, it also marks America's Independence Day which is celebrated with a lot of fireworks and barbeque.
Check out some of the most fun festivals that will take place in July 2016:
Gion Matsuri (All of July)
Japan celebrates the Gion Festival, which is named after Japan's most exclusive Geisha entertainment district, for the whole month of July. With junk parades, festival snacks, street games and dressing up in traditional yukata, everything about Gion Matsuri is fun.
American Independence Day (July 4)
Most commonly referred to as the Fourth of July celebrations, American Independence Day is celebrated in memory of the thirteen American colonies declaring themselves as a new nation and not part of the British Empire. It is generally marked by patriotic displays that project the three colours on the American Flag- red, blue and white. Fireworks and fire shows are a part and parcel of the celebrations.
Eid-ul-Fitr (July 6)
A festival of the breaking of the fast is an important religious holidays celebrated by Muslims worldwide. Eid-ul-Fitr marks the end of Ramadan, the Islamic holy month of fasting. Those celebrating the festival greet each other with "Eid Mubārak" or "Eid Sa'īd." Along with prayers, Muslims also give money to the poor and needy as an act of charity.
Also Read: Everything you can stream on Netflix in July 2016
Rath Yatra (July 6)
Rath Yatra, which is celebrated on the same day as Eid-al-Fitr, is a Hindu festival that sees devotees moving idols of deities Jagannath, Balabhadra, Subhadra and Sudarshana on chariots or "rathas." The festival attracts large crowds and is celebrated mainly in West Bengal, Gujarat, Odisha and Bangladesh.
Comic Con (July 21-24)
The San Diego Comic Con, which is the largest convention for nerds worldwide, will be held from July 21 to 24 this year. From cosplays to trivia games, Comic Con is the best place to be, if you are a fan of sci-fi, comic books and cult phenomena.
Tomorrowland (July 22-24)
Tomorrowland is one of the biggest EDM festivals in the world, which takes place in Boom, Belgium. The festival brings together over 100 DJs and is one of the most popular global music festivals. For five years consecutively (2012-2016), Tomorrowland has won the Best Music Event award at International Dance Music Awards.