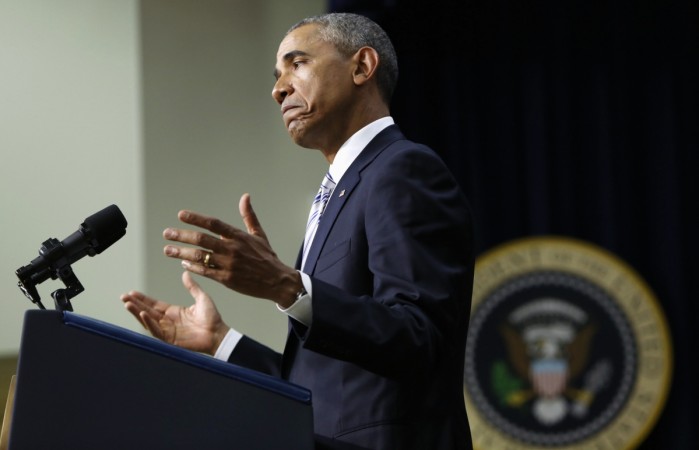 United States President Barack Obama has admitted that police officers in Ferguson, Missouri, had engaged in many activities that can be deemed "racially biased".
President Obama said, citing the recently-released Justice department report, that the police department is "clearly a broken and racially biased system".
"It was an oppressive and abusive situation," Obama added, according to Stuff.co.nz.
He also added that people's anger towards the police are justified and that they were outraged not only because of the shooting of Michael brown – an unarmed black teenager – by white police officer Darren Wilson, but because they never considered any of the complaints raised by the people on the perceived biased nature of the police.
The US President said that the police department in Ferguson was "systematically" biased against the African-American residents who were "abused, harassed and mistreated," reports ANI.
Fresh protests were witnessed in the area after the Justice department released a report, highlighting biased treatment of police towards black people, earlier this week.
The investigation that began in August last year, tended to vindicate the protesters and confirm the existence of police prejudice against black people in the area dominated by about 67% black population.
According to the report, the number of African-Americans arrested by the police was disproportionate to their population in Ferguson as revealed after an analysis of about 35,000 pages of police records.
While African-American people constitute 67% of Ferguson's population, they accounted for over 93% of all arrests between 2012 and 2014.
The report has also led some to fear that racial abuse is all pervasive.